Banking 'ring fence': Brits seek radical financial reform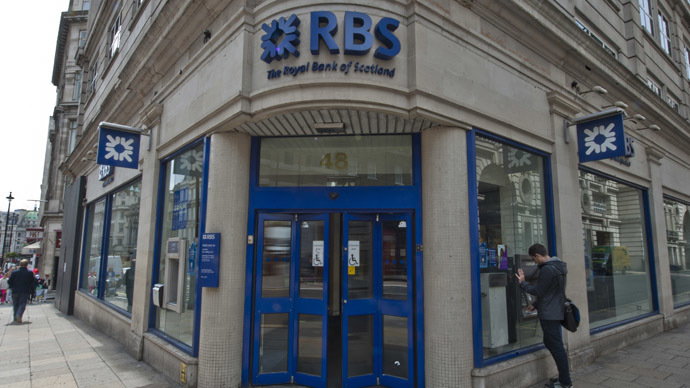 ​Britain is set to pass a bill that will separate risky investment and retail banking, protecting lenders from multibillion dollar investment banking losses. Experts fear, if the deal is approved Monday, it'll be the end of "free" retail banking.
The Banking Reform Bill is a response to the critical flaws in the UK financial system exposed by the 2008 financial collapse, and the 2008 Libor scandal.
'Fenced' banks will no longer be able to offer clients certain derivative products and trade financial services that are deemed 'too risky' by the legislation. Retail and investment banking operations will be split, to prevent such gambling, but some worry it could spell the end of 'free banking'.
A report by the Policy Exchange think tank, led by Lord Finkelstein, a close ally of Chancellor George Osborne, warns against the consequences of the new reforms.
"Enforcing a rigid ring fence around UK banking activities risks creating a swathe of unintended consequences including further closures of high street branches and even the end of 'free' banking," the report said.
The Independent Commission on Banking, a five member body led by Oxford economist Sir John Vickers, has been investigating British banks to prevent a repeat of the financial crash of 2008. This group also plans on carrying out an independent "effectiveness" review of financial institutions.
The Prudential Regulation Authority (PRA), Britain's financial regulatory watchdog, will hold yearly meetings with auditors of firms deemed crucial to stability in the UK banking sector
Last week, the US passed the similar Volcker rule which is in place to protect America from a similar debacle to the so-called 'London Whale', when JPMorgan's speculative bets resulted in a $6.2 billion loss in 2012.