Bridgestone to spend $375m to build first tire plant in Russia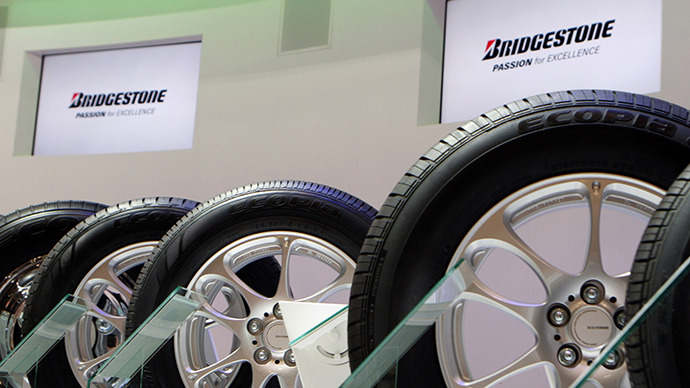 The world's largest tire and rubber company Bridgestone has selected a site to build its first tire plant in Russia.
The project will cost $375 million and is scheduled to be complete in three years time and be Bridgestone's 47th plant in the world the company said in a statement.

Japan's Mitsubishi will be Bridgestone's partner in the project with a 10% stake in the joint venture.
The plant will be built on an 800,000 square meter site in one of the first three certified Russian industrial parks - the Zavolzhye Industrial Zone in Russia's Ulyanovsk region. 
Once up and running the factory will have a capacity of 12,000 units a day (or roughly 4.4 million units per year) and will focus mainly on winter tire production to serve the growing demand on the Russian domestic market and the CIS states. 
The tire giant aims to reach full capacity by the second half of 2018. The plant will provide a total of 800 jobs. 
In connection with the decision to build a tire plant, Mitsubishi Corp. will buy a 20-percent stake in Bridgestone C.I.S. L.L.C., the tire company's Moscow-based sales company. This will leave Bridgestone C.I.S. with a capital of about $180 million.
Bridgestone will be the sixth international tire company to set up a manufacturing plant in Russia after Continental A.G. with a plant in Kaluga, Michelin with a joint venture in Davydovo; Nokian Tyres P.L.C. with a plant in Vsevolozhsk, and Yokohama Rubber Co. Ltd. With a production facility in Liptesk. Pirelli is also producing tires in Russia at a plant it co-owns with Russia's CJSC Sibur Holding in Kirov and a joint venture in Voronezh co-owned with partner Russian Technologies.
"The fact that we come to the market after our main competitors have already done so, does not weaken our positions: customer confidence in our brand is comparable with or even stronger than in some of our competitors," Vedomosti daily quotes a Bridgestone spokesperson as saying.