Black Earth Farming posts 1H 2010 Net Loss of $7.3 million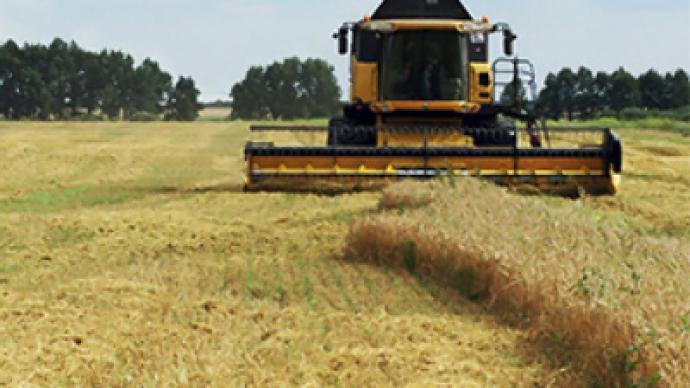 Black Earth Farming, a Russian agricultural producer listed in Sweden, has posted a 1H 2010 Net Loss of $7.3 million under IFRS.
The bottom line was up 42% year on year from a loss of $12.7 million, despite EBITDA jumping 138% to $3.1 million from the negative $8.1 million EBITDA in 1H 2009, despite revenues declining 50% to $19 million in 1H 2010 from $38 million a year before.
The company said in the statement that decreased revenues were mostly due to lower crop inventory carry–over in 2010, which was coupled with declining prices, with the average price received from sold crops decreasing 22.4% year on year in the reporting period to reach $93 per ton.
However, Sture Gustavsson, CEO and President of BEF, was upbeat about the results, saying that the Company's policy of focusing on reducing costs was bearing fruit.
"I'm pleased to report that our ongoing efforts to bring the cost structure down continue to show positive results. Cost of Goods Sold relating to the 2009 harvest, but sold 1H 2010, decreased by 17% year on year to $94 per ton. Distribution expenses 2Q 2010 were reduced by 25% on a per unit basis compared to 2009, which is attributed to the investment into internal storage capacity. We are now entirely self-sufficient in terms of grain handling and storage capacity," Gustavsson said.

In an accompanying statement, Gustavsson also noted particular damage of the severe drought in summer 2010, such as in Russia, the world's third largest wheat exporter last year, likely to become a net importer of grains in 2010–11, which in turn will affect domestic pricing of grains. However, given the current market volatility, Gustavsson remained positive about the future.
"Our core near-term focus remains efficient operations of the land we currently have in order to achieve profitability in our current operations. I feel we are firmly on track to improve our operational efficiency to the point where we can achieve this goal," he concluded.
You can share this story on social media: