Apple wins back the world's most valuable company crown
Published time: 2 Aug, 2013 11:53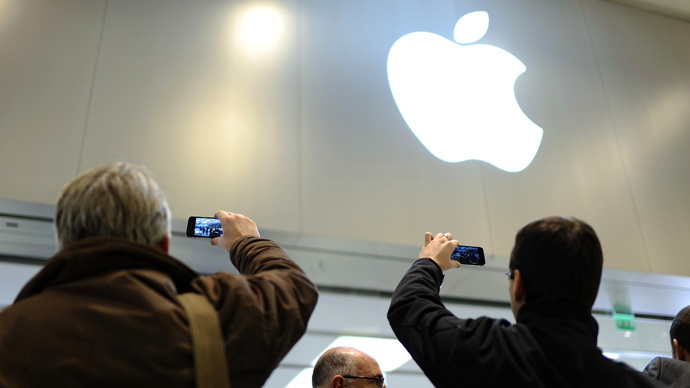 Apple has again become the stock market king as rumors of upcoming next-generation iPhones and iPads are spreading.
Apple toppled Exxon Mobil from its number one spot as its market capitalization went up by 0.9% to $414bn. Exxon overtook Apple's market cap in  late January of this year, amidst a continued sell-off of AAPL stock. It lost the title last Thursday as its shares were down 1.8% on its disappointing earnings report, giving the firm a market capitalization of $409bn, Market Watch  reports. 
Apple share price has last reached $457. However, the company is still $100 short from the beginning of 2013. Last September 2012, the company's share price went as high as $700, its highest so far, ibtimes.com reports.  Overall the tech giant's stock surged 14% in July, though that still left it down 14% so far this year, according to the MarketWatch.

Investors are hoping that the company can now gain its momentum as consumers anticipate the debuts of the iPhone 5S, iPhone 5C, which is a low-cost iPhone, a fifth-generation iPad, an iPad mini with retina display and iWatch, ibtimes.com reports.

In July Apple's share of the smartphone market dropped to 14 per cent, it's lowest for three years. This happened against growing leadership of the South Korean tech-giant Samsung (33,1% of sales in the second quarter). An increasing popularity of Chinese manufacturers Huawei and ZTE, producing lower price smartphones have also helped Apple lose market share, newsru.com reports.