Alfa - Bank increases its 1H 2011 financials on reviving lending
Published time: 8 Sep, 2011 13:11
Edited time: 8 Sep, 2011 17:11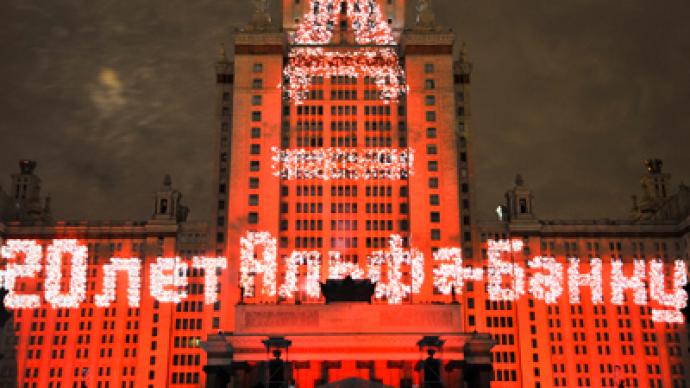 Alfa - Bank Group, has posted a 1H 2011 net profit of $275 million under IFRS.
The net result was down from the $296 million posted for 1H 2010, despite interest income rising to $1.3 billion from $1.1 billion posted a year earlier, and net fee and commission income also up to $282 million from $180 million in the same period of 2010.
Alfa's total assets were up 10.6% during 6 months to $31.5 billion in 1H 2011 from $28.5 billion posted as of the end of 2010, which was driven by the growth of total loan portfolio in the wake of economic environment improving in 1H 2011. Corporate loans grew 17.5% in the first six months of 2011 to $18.7 billion, with individual loans going up 20.7% to $2.8 billion during the same period.
The Bank also said the quality of its loan portfolio improved, which resulted in a lower share of provisions in total loans to 6.7% from 7.6% fixed as of the end of 2010, though in absolute terms provisions increased 4.2% to $1.4 billion.