Advertisement looks to 2010 upturn with Internet leading the way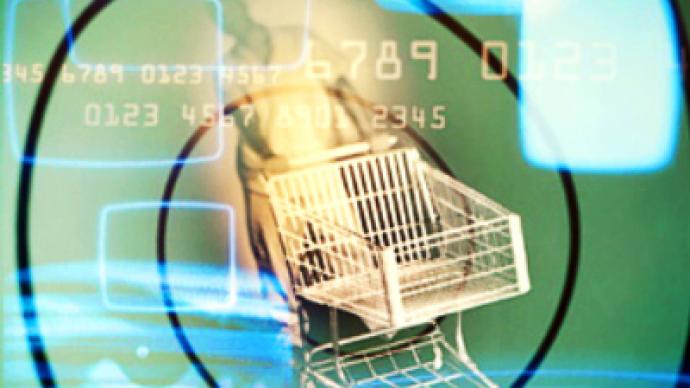 Media companies are forecasting an upturn in advertising revenues over the coming year, with analysts adding that the drift to internet advertising can be expected to continue.
According to the Association of Russian Communication Agencies, advertising revenues dropped 30% to 130-131 billion Roubles over the first nine months of 2009. Data from ZenithOptimedia is forecasting a 27% drop for the full year 2009 followed by a 7% turnaround in 2010.

The growth rate in relation to 2008 (Russia)
2006 2007 2008 2009 2010 Television 30% 31% 22% -18% 7% Printed Media 13% 16% 11% -43% 5% Radio 47% 19% -6% -34% 5% External advertising 25% 22% 13% -38% 10% Internet 60% 97% 32% +8% 15% Others 44% 72% 45% -24% 3% Total 27% 26% 17% -27% 7%
*Courtesy of ZenithOptimedia.
But since then a rebound has set in with Sergey Vasin, telecoms analyst at Metropol IFC believing revenues will continue to increase.
"I think advertising market will grow next year as the whole economy is expected to recover. And it's quite logical, because without ads there are no sales."
Vasin sees the advertising market growing by 7% with Internet advertising continuing to make inroads into traditional advertising.
"Internet advertising will remain the most popular in 2010, with the sector of TV commercials becoming most active in the end of next year. However, the FY results for TV sector are expected to be slightly better than the internet, showing a 10% growth compared to 9% for web. The overall growth for the advertisement market will be, I think, of about 7%."
Troika Dialog telecoms analyst, Anna Lepetukhina, sees similar results and is predicting advertisers will also turn to newspapers.
"We expect the advertising market to grow by 10.2% in Rouble terms next year, with the internet sector growing the fastest and TV commercials going up by about 9%. However, I think, the share of TV sector, which is currently at about 50% of the whole market, will slightly reduce, as advertisers are likely to turn to the most damaged sectors like print media, for example."
Sergey Vasin sees the internet as a more efficient medium for advertising than TV, targeting a more advanced clientele. He says this has been born out by the outperformance of internet through the economic downturn.
"Good results for the internet sector through the year are mainly caused by two factors. First, it's cheaper. And second, it's more efficient for advertisers to work through web, as the audience there is more advanced and better skilled, thus brings more money."
Troika Dialog's Anna Lepethukhina says that some of the Internet growth reflects a small base, but she is expecting Internet to continue to encroach on the advertising market.
"Basically, the better performance in the internet segment will be mostly due to the so called effect of a low base. I mean, this market is much smaller than TV thus showing better dynamics in relative terms. As soon as advertising budgets start to recover, the money, I expect, will flow to the internet segment."
Lepethukhina, adds however that television's coverage combined with limited internet access in some parts of Russia will help support TV advertising. IFC Metropol's Sergey Vasin, believes that the turnaround in TV is likely to become more pronounced later in the year.
"As for TV commercials, a 10% FY growth will be mostly due to the boost in 4Q, time which is really representative for the whole media market. Usually TV advertisers try to economize during the year ahead of the New Year hassle, when different holiday offers come out. This is coupled with the need to spend all budget money to receive enough next year. So, companies usually start to hassle around to spend all the money allocated to have enough in the future. On top of that, we have to remember that mobile operators are the most common advertisers and they also boost their activity on the New Year eve."
The overall prognosis is looking strong for advertising as Vasin says "next year we'll have a recovery, with the return to pre crisis level mainly expected in 2011."
You can share this story on social media: