'Nervous mess' Jamie Dimon lacks 'smarts' to run for president – Trump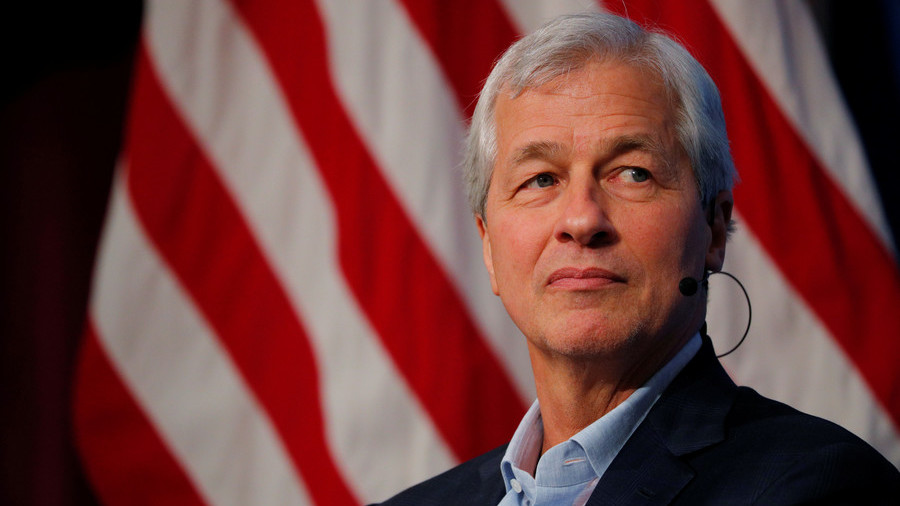 US President Donald Trump has hit back against Wall Street banker Jamie Dimon, who said he could win against Trump in the 2020 presidential elections.
The problem with banker Jamie Dimon running for President is that he doesn't have the aptitude or "smarts" & is a poor public speaker & nervous mess - otherwise he is wonderful. I've made a lot of bankers, and others, look much smarter than they are with my great economic policy!

— Donald J. Trump (@realDonaldTrump) 13 сентября 2018 г.
Trump's tweet came in response to comments made by Dimon on Wednesday.
"I think I could beat Trump," the CEO of JPMorgan Chase said. "Because I'm as tough as he is, I'm smarter than he is. I would be fine. He could punch me all he wants, it wouldn't work with me. I'd fight right back."
An hour later, Dimon backtracked. "I should not have said it. I'm not running for president," Dimon, 62, said in a statement. He added that a banker is unlikely defeat a liberal candidate from the Democratic Party.
However, he still criticized Trump for the way the US president earned his wealth. Dimon said that he used to believe a wealthy New Yorker couldn't become president, but ended up being "dead wrong."
"And by the way, this wealthy New Yorker actually earned his money," he said, referring to himself. "It wasn't a gift from Daddy," meaning Trump.
During the 2016 election, Dimon, who is a self-identified Democrat, forecast that Democratic nominee Hillary Clinton would win. However, he has backed Trump's efforts to get more favorable trade terms with China and other countries and said that Trump's tax cuts, along with some of his other efforts, have helped out the US economy.
For more stories on economy & finance visit RT's business section