Bitcoin offshoot accused of price pumping as crypto market heats up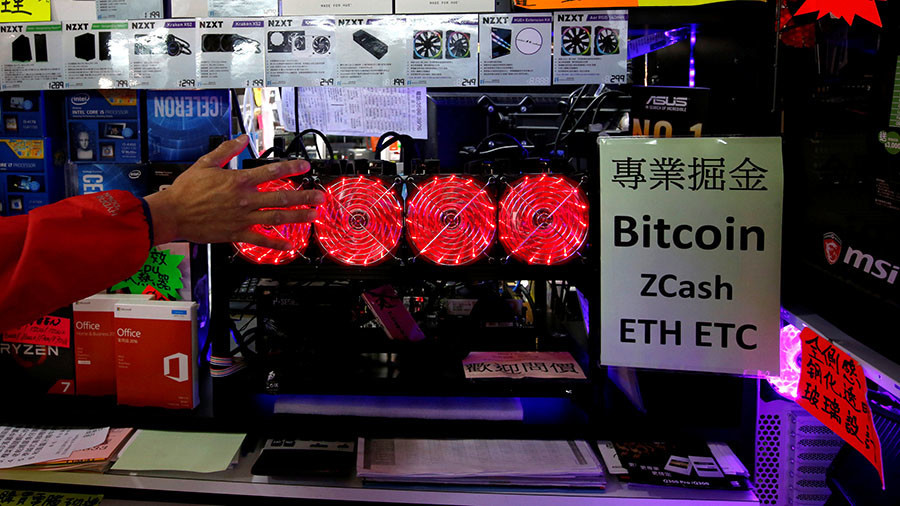 The cryptocurrency market is hot again after more than three months of losses. The rally leader is bitcoin cash, which has more than doubled in price in April.
The reason for the rise of bitcoin cash is reportedly that one of the largest mining groups, Antpool, has been "burning" the bitcoin cash coins it created to solve the mathematical problems in the network and also cut the supply, thus propping up the price.
"Antpool has burned $12 worth" of bitcoin cash a day, Kyle Samani, managing partner at crypto hedge fund Multicoin Capital told Bloomberg. "This was purely a PR game so they could say 'reducing supply.'"
Another analyst says that it is hard to keep up projects such as bitcoin cash, and miners are burning the crypto-cash just to keep it going.
"Miners have to liquidate their holdings regularly to pay for their expenses. The move from Antpool is intended to slow down further price depreciation, by attempting to increase the perception of scarcity. Whether the move will be successful remains to be seen," Lucas Nuzzi, a senior analyst at Digital Asset Research, told Bloomberg.
The cryptocurrency market has surged 75 percent in April, while bitcoin, the market pioneer and leader, has exceeded $158 billion in market capitalization, according to the Coinmarketcap website. Despite the rise, the largest cryptocurrencies are 40 percent off the record values seen in December.
For more stories on economy & finance visit RT's business section
You can share this story on social media: