JPMorgan ordered to pay more than $4bn for defrauding widow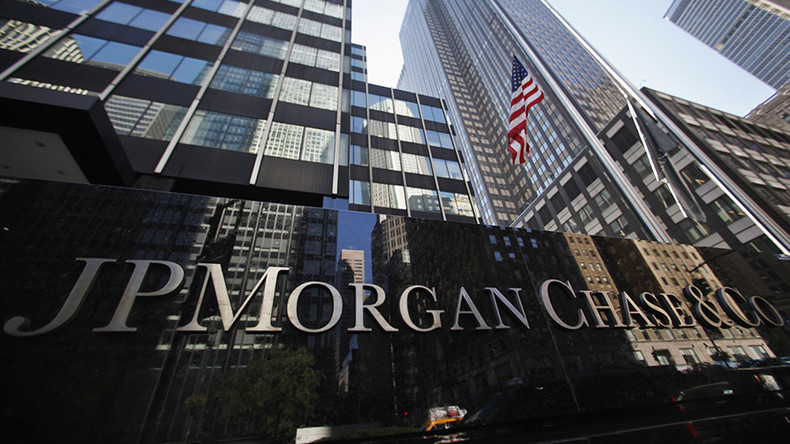 After a four-week trial, the US bank JPMorgan Chase was found guilty of committing fraud and mismanagement while administering the estate of deceased American Airlines executive Max Hopper.
The bank was hired by his widow, Jo Hopper, and two stepchildren in 2010 to independently administer the estate, after his sudden death from a stroke.
Together with his wife, Hopper accrued assets worth more than $19 million during their 28 years of marriage. He died without a will.
"The bank took years to release basic interests in art, home furnishings, jewelry and notably, Mr. Hopper's collection of 6,700 golf putters and 900 bottles of wine," the Hoppers' attorneys said in a statement. "Even today some assets—now more than seven years after Mr. Hopper's death—still have not been released to Mrs. Hopper."
"The nation's largest bank horribly mistreated me and this verdict provides protection to others from being mistreated by banks that think they're too powerful to be held accountable," said Jo Hopper.
She added that "surviving stage four lymphoma cancer was easier than dealing with this bank and its estate administration."
JPMorgan said it acted in a professional manner and in good faith on Hopper's estate and is "highly confident" the jury verdict won't stand under Texas law.
"Clearly the award far exceeds any possible interpretation of Texas tort reform statutes," Andrew Gray, a spokesman for the bank, told Bloomberg. "There has been no judgment entered by the court based on this verdict."
In total, JPMorgan Chase was ordered to pay at least $4 billion in punitive damages, approximately $4.7 million in actual damages, and $5 million in attorney fees.