Ukraine's Naftogaz may add $5bn to lawsuit against Russia's Gazprom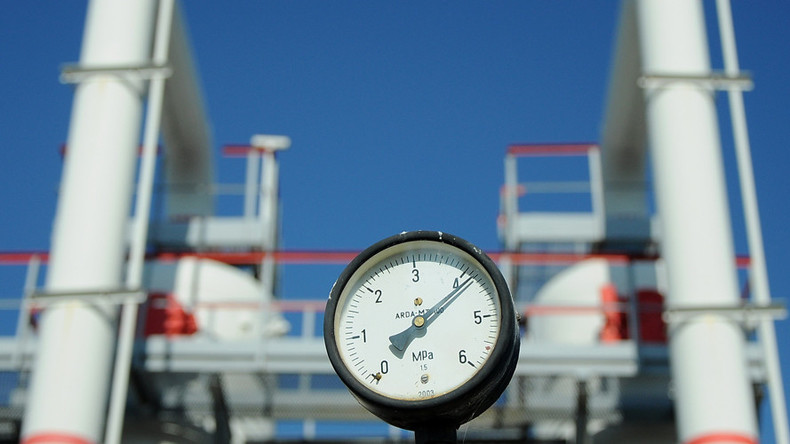 Ukraine's state energy company Naftogaz may demand an extra $5 billion in its lawsuit against Gazprom. The claim against the Russian firm would then be over $18 billion.
"Under the transit contract, we are waiting for the decisions on our suits … Our claims already are over $13 billion, and we will claim $5 billion more," said Naftogaz chief commercial officer Yuriy Vitrenko in an interview on Ukrainian 5 Channel.
The litigation started three years ago when the firms counter-claimed over supply contracts of Russian gas to Ukraine as well as on gas transit to Europe inked in 2009 by Yulia Tymoshenko, the then prime minister of Ukraine.
Gazprom demanded the Ukrainian company pay penalties over the failure to fulfill the 'take-or-pay' terms of the contract. The Russian firm said the deal obligates Kiev to buy a minimum quantity of gas annually or face a penalty.
As of the end of May, Gazprom's claim totaled $47.1 billion, $34.5 billion of which was for gas not delivered by the Russian company in 2012-2016.
The Ukrainian company wants Gazprom to change the gas prices, to refund the excess paid as prices and transit fees were not renegotiated, and lift the ban on the resale of gas.
In May, the arbitration court in Stockholm delivered a provisional decision, which Ukraine claimed upheld most of Naftogaz's claims. However, Gazprom said the ruling was balanced in favor of Russia.
Vitrenko has warned that losing the case in the Stockholm court would lead to the Ukrainian company filing for bankruptcy.