Most McDonald's restaurants shut down in New Delhi
Published time: 30 Jun, 2017 13:58
Edited time: 11 Apr, 2018 13:33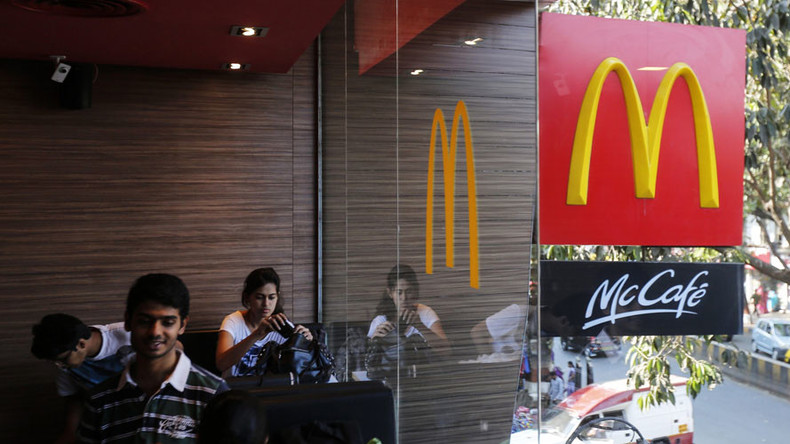 Forty-three of fifty-five McDonald's outlets have been closed in the Indian capital after their operating licenses expired on Friday.
Connaught Place Restaurants Private Limited (CPRL) which operates the fast food chain in north and east India said it was working to obtain the required licenses.
"It's unfortunate, but the operation of 43 restaurants operated by CPRL has been temporarily suspended," said Vikram Bakshi, former managing director of CPRL, which operates 168 restaurants.
READ MORE: Vegans lovin' it: McDonalds to open its first meat-free outlets
McDonald's Asia spokesperson Barry Shum told CNN Money that "India continues to be an important market for McDonald's and we are committed to working with CPRL to resolve the issue as soon as possible."
According to media reports, the restaurants' closure could leave 1,700 employees without work, but Shum dismissed the claims as "erroneous."
Employees will be kept on and paid their regular salary even while the stores are closed, he said.
McDonald's opened its first outlet in India in 1996. It was the first country where the American fast food giant has decided to serve "only non-beef or non-pork items."