Lloyds to shed further 3,000 jobs, double branch closures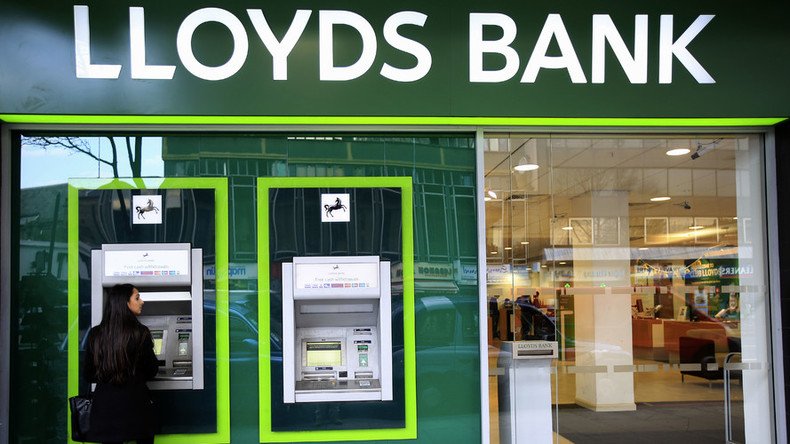 Lloyds Banking Group has announced it is cutting more of its workforce and doubling planned branch closures. By the end of 2017, the UK's largest retail bank will close an additional 200 branches.
Lloyds intends to save £400 million ($528.56 million) by the end of next year.
The bank was saved after the 2008 financial crisis to the tune of £20.5 billion ($27 billion) of taxpayer's money. The bailout makes Lloyds the most exposed of any banks to turbulence in the British economy. It is the first major British bank to report results after the UK voted to leave the EU.
The bank began the process of cutting 9,000 jobs and 200 branches in 2014.
"This announcement is very bad news for workers and their families, and more widely it is a further body blow to the UK economy," said Rob MacGregor from Britain's biggest trade union, Unite.
"These are permanent jobs that are being lost. As a country, we can't afford to lose these jobs in a challenging post-Brexit world," he added.
On its Twitter account, the bank said the "decision to close these branches was made before the Brexit vote and is not linked to the result."
Analysts connect Lloyds' decision to an expected key rate cut on August 4 from the current historic low of 0.5 percent. The bank is also blaming a drop in the use of branches by customers.
At the same time, the British lender posted a £2.5 billion pre-tax profit in the first half of the year, up from £1.2 billion in the same period last year. The growth is explained by less payment protection insurance (PPI) compensation payouts, which significantly reduced previous profits. The impairments rose £254 million, overshadowing the achieved results in profits.
Lloyds shares were down two percent during Thursday trading in London.
You can share this story on social media: