The Big Mac is dead, long live the DonMac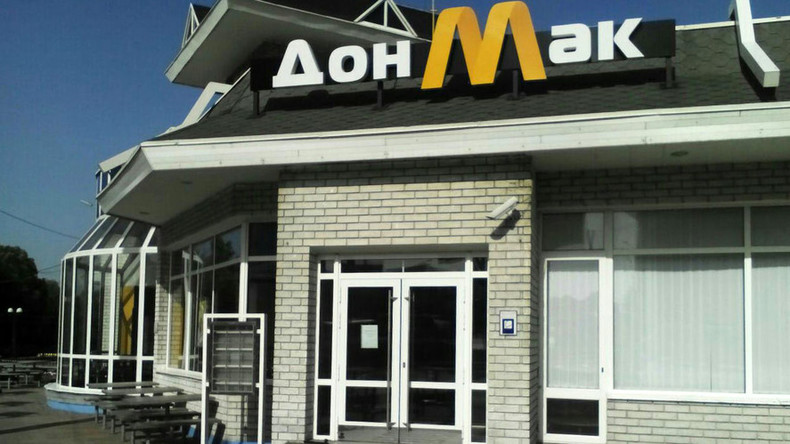 With the departure of US fast food giant McDonalds from the city Donetsk in war-torn Eastern Ukraine, enterprising local businessmen have come up with an alternative. They are using the abandoned restaurants to open a chain named DonMac.
Donetsk now has two DonMac restaurants offering a menu that resembles classic McDonald's.
"With the beginning of the conflict McDonald's closed the business and left. Their facilities have been recognized by the law of the Donetsk People's Republic (DPR) as abandoned ... We leased the building and equipment from the State Property Fund of DPR. We have nothing to do with McDonald's, nor they with us. We have our own franchise", one of the owners told RIA Novosti.
"We conducted a public opinion poll in Donetsk and it turned out that the majority missed french fries and hamburgers," he said.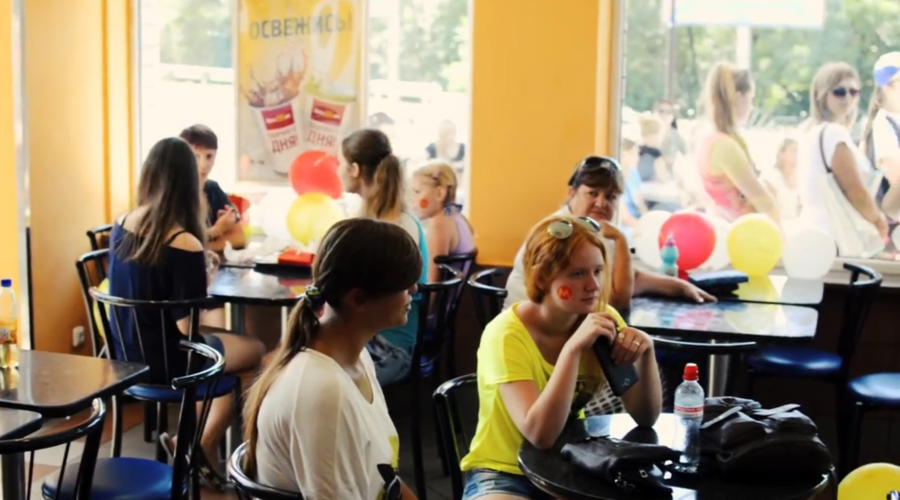 The new owner agreed the menu resembles that of McDonald's, but he promised to introduce some new foods. According to the owner, the restaurants don't have empty tables and people are queuing to order food. There were 2,000 orders on the opening day, he added.
After the self-proclaimed republics of Donetsk and Lugansk claimed independence from Ukraine in April 2014, Kiev started a military operation in the region. In February 2015, the warring sides managed to secure a peace deal after talks between Ukraine, Russia, Germany and France.