Gazprom has two months to pay $3.3bn Ukrainian penalty
Published time: 19 Feb, 2016 10:46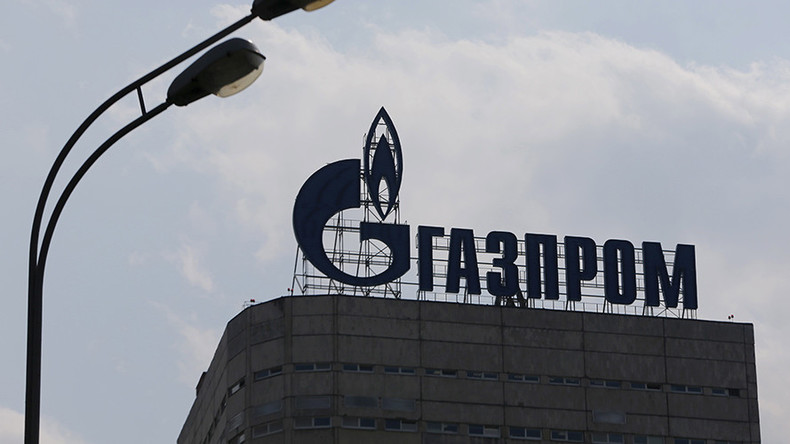 Ukraine's anti-monopoly committee has given Russia's Gazprom two months to pay a $3.3 billion penalty for abusing its dominant position in the Ukrainian gas transit market.
The watchdog demanded the payment from the Russian energy company in January after Gazprom sent a bill for $2.5 billion to Ukraine's state gas monopoly Naftogaz.
According to Gazprom, Ukraine violated the 'take-or-pay' terms of the contract that obliged Kiev to purchase a minimum annual quantity of gas. Gazprom says Ukraine failed to buy the contracted 10,485 billion cubic meters in the third quarter of 2015.
Naftogaz claims the way the 'take-or-pay' obligations are formulated in the Gazprom contract are not market oriented, illegal and invalid.
"The validity of the claims of Gazprom based on the 'take-or -pay' principle will be determined in court," said a Naftogaz statement.
Ukraine significantly reduced the amount of gas it bought from Russia last October in an effort to reduce its energy reliance on Moscow. To cover its needs, the country bought supplies of Russian gas from Slovakia.
Kiev ordered the watchdog to start an investigation into the monopolistic position of Gazprom in May 2015. Ukraine's Prime Minister Arseny Yatsenyuk said Kiev would offer the European Union the chance to jointly investigate the case. The fine could be as much as 10 percent of Gazprom's total revenue in Ukraine, he said.
READ MORE: Good and bad news day for Gazprom
Gazprom expressed "extreme surprise" at the penalty and said it would have no impact on further operations in the country.