Russians choose alternative routes to Ukraine over 'unfriendly skies'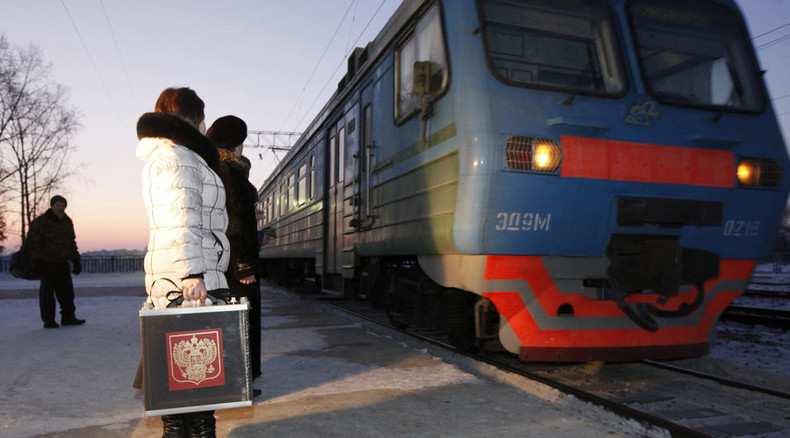 Since Russia and Ukraine imposed flight restrictions, travelers have been searching for alternatives. Prior to Kiev's ban on Russian flights, the country was one of the leading destinations for Russian travelers.
Travelling by train has become one of the most popular ways of getting to Ukraine since the flight ban. The number of tickets sold from Russia to Ukraine has almost doubled compared with the same period last year. This is despite the crisis in Ukraine and the tightening of the visa regime for Russians.
Currently trains are not running between Russia and Ukraine, so travelers use change in Moldova. Those who don't want to go by land, use indirect flights using Belarusian or Moldovan airlines. Earlier this month, Belarusian airline Belavia increased the number of daily flights on the Minsk - Kiev route from two flights to three due to the increased demand from Russia. The company plans four daily flights on the route by the end of the year.
On November 25, Ukraine completely closed its airspace to Russian airlines.
According to Ukrainian Prime Minister Arseny Yatsenyuk, the decision was made because Moscow didn't end its ban on Ukrainian airlines. Kiev had rejected an offer from the Russian state aviation authority to negotiate the re-opening of air services.
Following Kiev's ban of all Russian flights in October, Moscow responded by banning flights from Ukraine. Around 800,000 passengers flew between the two countries in the first eight months of 2015 prior to the ban.