Russia, Japan work on creating 'green corridor' to boost trade – ministry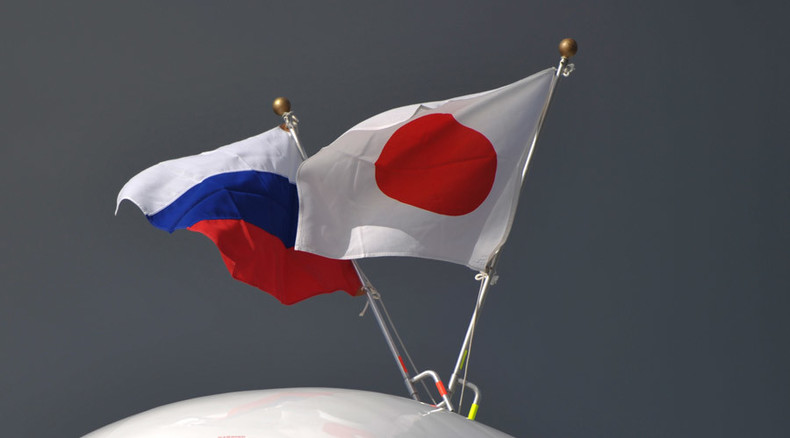 Moscow and Tokyo resumed talks aimed at easing customs procedures, as the two countries look for greater economic cooperation, Russia's Deputy Minister of Economic Development, Stanislav Voskresensky has said.
"We returned to the topic suggested some time ago by the Federal Customs Service – the creation of a special 'green corridor', that is a simplification of Russian and Japanese customs procedures, relating to goods," Voskresensky said earlier this week, after the 11th meeting of the Russian-Japanese intergovernmental commission on trade and economic issues.
Both sides agreed to explore the idea, with Japan's government planning to facilitate growth of business contacts with Russia, the official added.
They also discussed existing and planned projects in agriculture and the medical industry.
The 'green corridor' initiative is primarily in Japan's interests, experts say, as it will simplify the export of goods from the country to Russia. The agreement could also improve Japan's businesses presence in Russia by creating investment projects and increasing access to Russia's agricultural goods on Japanese and Asian markets.
READ MORE: Sanctions could lead to Russia-Japan currency swaps
Imports of Japanese cars and industrial machinery have been significantly reduced as a result of Western sanctions against Russia, according to the Russian Trade Mission in Japan. Japanese banks have problems with providing export credit for equipment sold to Russia, while sanctions make it difficult to conduct business using US dollar transactions, the mission said in May. The cost of the anti-Russia sanctions to Japanese businesses could already be $10 billion, it added.
Earlier this month, the Japan Bank for International Cooperation (JBIC) said the country was leaning towards direct ruble-yen currency swaps. The bank claimed it was elaborating opportunities with Russian banks such as Gazprombank, VTB and VEB.
Japan imported $22.2 billion worth of goods from Russia last year while exports to Russia were $8.2 billion. In 2013 Russian-Japanese trade amounted to $34.8 billion.