Lukoil is Russia's biggest private company - Forbes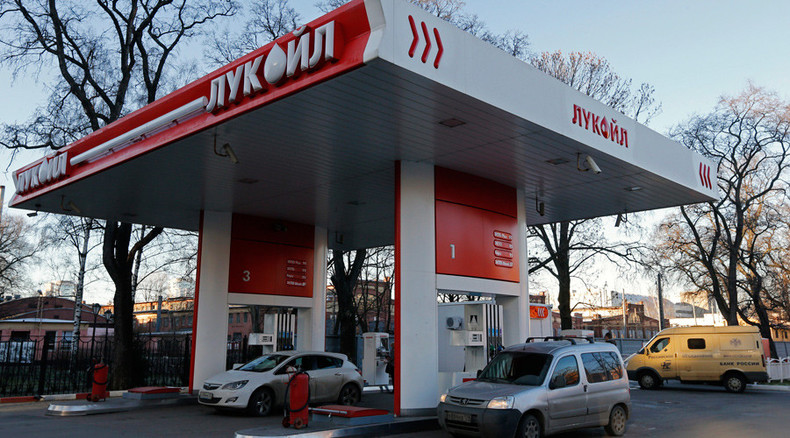 Russian oil major Lukoil has topped a list of the country's 200 largest private companies compiled by the Russian edition of Forbes magazine.
In the mid-2000s Lukoil was Russia's biggest oil producer, it's now second to Rosneft.
Lukoil is first among the world's private oil and gas companies in terms of proven oil reserves and is second in terms of extraction. The company accounts for one percent of world reserves of hydrocarbons and for more than two percent of the world's crude production.
READ MORE: 27 Russian firms among world's most powerful companies - Forbes
Lukoil had earnings in 2014 of 4749.2 billion rubles ($73 billion), has outpaced oil and gas producer Surgutneftegaz which is the third largest explorer in the country's oil and gas sector. It accounts for about 12 percent of oil production in Russia and for about seven percent of the volume processed. Surgut's trade turnover averaged 890.57 billion rubles ($13.7 billion) last year, Forbes said.
READ MORE: How Russia's Lukoil survives sanctions and cheap crude
Retail chain Magnit was third in the rating; the company's revenues rose almost 32 percent in the last year to 763.5 billion rubles ($12 billion). It is the only Russian firm in the Forbes America list of the world's 100 most innovative companies. Magnit CEO Sergey Galitsky is #15 in Forbes' rating of Russia's wealthiest businessmen this year, with a fortune of $8.3 billion.
French retail group Auchan became the largest of the foreign companies working in Russia. Last year its turnover in Russia rose by 19 percent to 371 billion rubles ($5.7 billion), according to Forbes data.
You can share this story on social media: