China's yuan spreads to world's biggest $15tn metals bourse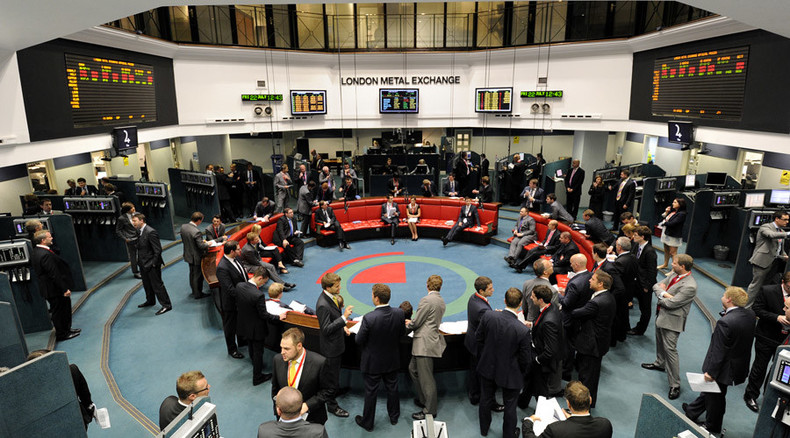 The London Metal Exchange (LME) on Tuesday started accepting yuan as collateral against contracts after getting permission from the Bank of England.
"The renminbi [yuan – Ed.] is on its way to becoming one of the world's most widely-used currencies. We are pleased to be able to help our members take advantage of the opportunities arising from the renminbi's internationalization," Trevor Spanner, chief executive of LME Clear, said in a statement.
There are now five currencies used at the LME: US dollars, euro, British pounds, Japanese yen and offshore renminbi.
The LME was acquired by Hong Kong Exchanges & Clearing Ltd. (HKEx) for $2.2 billion in 2012, and yuan trading is another stepping stone for China. The country accounts for about 70 percent of iron ore consumption, and more than 40 percent of the demand for copper, aluminum and nickel, according to the data provided by Bloomberg.
"This is an important development for the LME and LME Clear, and it highlights the stronger ties and synergy between Hong Kong and London since the LME became part of the HKEx Group," said Charles Li, Chief Executive of HKEx.
The LME is the world centre for the trading of industrial metals with more than 82 percent of all the non-ferrous metal futures business transacted on the exchange. In 2014 this resulted in $15 trillion worth of business, in 4 billion tons of metals, in 177 million lots, according to its website.
The Chinese expansion comes at the time when the national stock exchange is suffering its most dramatic fall in 8 years, down 8.5 percent on Monday. Despite the stock crisis the yuan has made another stride towards becoming an international reserve currency.