Weak euro fuels German business confidence to 6-month high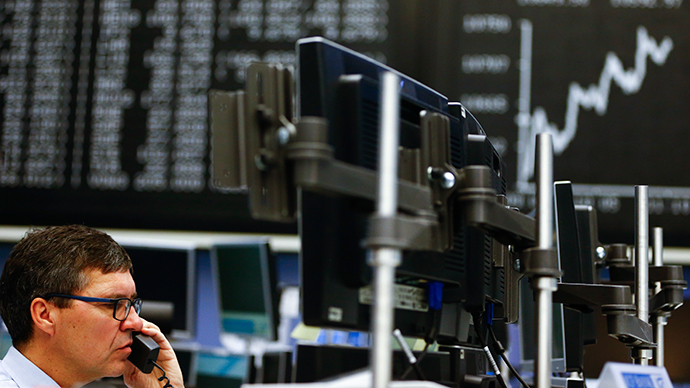 Business confidence in Germany has perked up to a 6 month high, as weak oil prices have increased exports and created more spending power. The more positive outlook follows the ECB decision to inject €1.14 trn into the money supply over the next 2 years.
Germany's Ifo Business Climate index, which looks at the confidence of 7,000 firms, increased to 106.7 points in January, up from 105.05 points in December, the third monthly increase in a row, the research center said in a statement Monday. Participating companies cover a wide range of industries, manufacturing, construction, wholesale, and retail.
"Stronger impulses are expected from exports thanks to the falling euro exchange rate," Ifo President Hans-Werner Sinn said in the statement.
In 2014, the Germany economy expanded by 1.5 percent, beating the German Ministry of Economic Affairs forecast of 1.2 percent.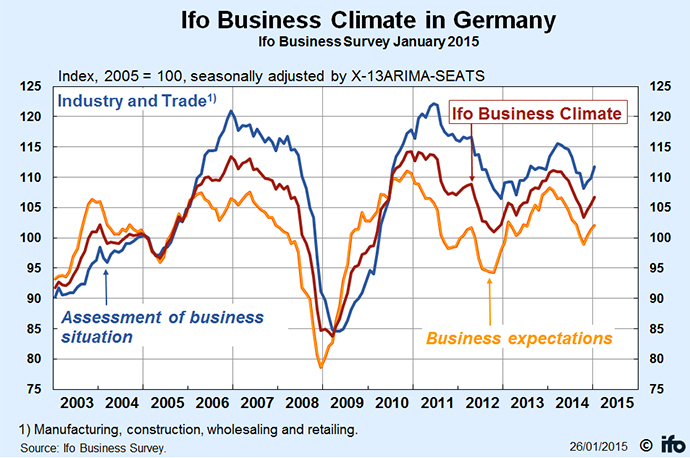 The data marks a strong turnaround from earlier forecasts that spelled doom and gloom for business sentiment.
In December, the index fell to a 6-month low, and in August, at an even gloomier 13-month low.
READ MORE: German business confidence shattered, lowest in 13 months
"The German economy has got off to a good start to the year," the head of the country's top think tank said.
The euro opened the week at a 11-year low against the dollar after Syriza swept elections in Greece, promising to fight against the EU policy of austerity. The euro fell to €1.11 to the dollar before recovering to €1.12 at the time of publication.
You can share this story on social media: