$40bn Uber becomes the hottest US tech start-up
Published time: 5 Dec, 2014 10:14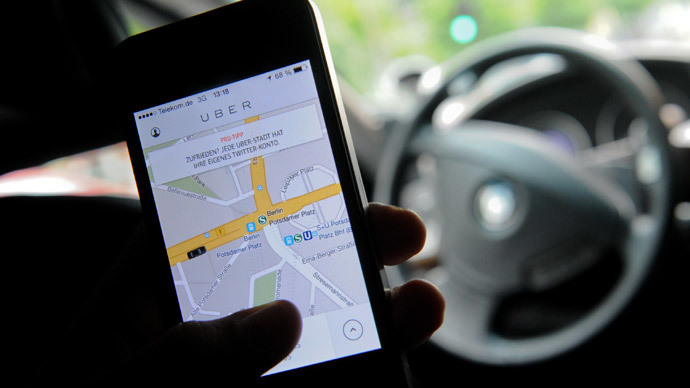 Mobile taxi booking company Uber has closed a $1.2 billion funding round, which boost its valuation to $40 billion, leaving Twitter, LinkedIn, and Yahoo in its wake.
"We have just raised a financing round of $1.2 billion, with additional capacity remaining for strategic investments,"said Uber Chief Executive Travis Kalanick, who added that the Asia-Pacific region would be the focus for deploying the capital.
The start-up closed the new round of financing on Thursday, with investors valuing the company at $40 billion.
Facebook is the only private company valued higher at $50 billion. The current estimate of Uber's capitalization puts it in line with Time Warner Cable and higher than Delta Airlines, or Kraft Foods. Other technological start-ups such as Airbnb, and Dropbox, are lagging far behind with a valuation of about $10-15 billion.
"In 2015 alone, Uber will generate over 1million jobs in cities around the world and with that millions of people may decide that they no longer need to own a car because using Uber will be cheaper than owning one," Kalanick said, adding that the service now needs to invest in internal corporate development.
Over the next few months, the company plans to develop new standards of data protection and revise its corporate culture. The company created controversy after a top manager suggested spending $1 million on "digging up dirt" on its critics in the media.
READ MORE: Uber VP suggests spending $1mn to take revenge on journalists
Uber operates in 250 cities in 50 countries around the world. The service has increased six-fold in the recent years. However, Uber is still facing challenges. Belgium, Germany, and France have threatened to ban the service because of concerns over the qualification of drivers, and protests from traditional licensed taxi services.