​WTO agrees on landmark $1tn reform package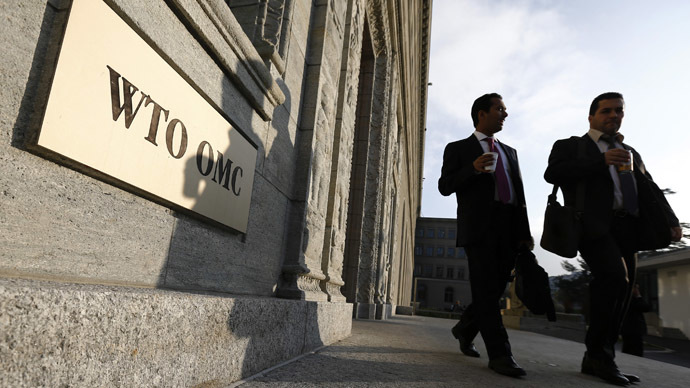 After almost two decades of stalemate, all 160 members of the WTO have signed the first deal to simplify standards for customs checks and border procedures. The new rules are expected to increase trade by $1 trillion, and could add over 20 million jobs.
The agreement was signed Thursday and opens the way for the ratification of a set of trade rules adopted at the Bali Conference in 2013. However, it is still small beer compared to the original Doha Round of trade talks that started in 2001. The game plan proposed then proved to be too ambitious and the WTO aimed for a workable compromise.
The new global agreement seeks to cut trading costs by removing red tape and some formalities at border controls which slow down the process.
"We have put our negotiations back on track," WTO Director-General Roberto Azevedo told a news conference held after trade diplomats applauded the end of their 19-year wait.
The new arrangements are expected to come into force on July 31, 2015, after two-thirds of WTO members have approved and accepted it.
However, it is hard to say whether WTO will meet the target date. According to Azevedo, many member countries probably won't manage to complete the approval procedure on time, as the agreement was adopted 4 months later than planned.
A couple of weeks ago a major stumbling block was lifted when a row between the US and India ended. The US agreed to give India more freedom in subsidizing and stockpiling food to support farmers and feed its 1.25 billion population.
READ MORE: India-US food stockpiling agreement paves way for $1tn WTO deal