​India-US food stockpiling agreement paves way for $1tn WTO deal
Published time: 13 Nov, 2014 16:43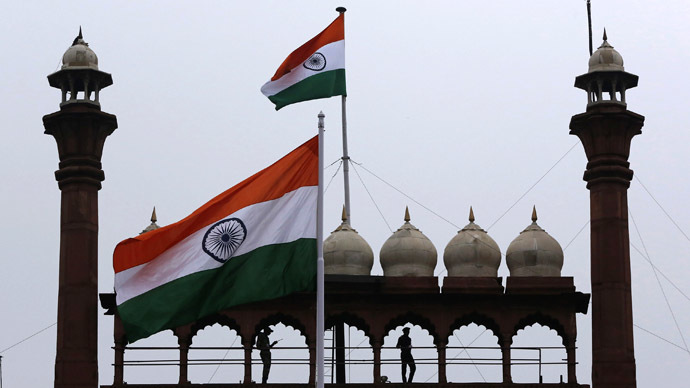 Washington has agreed to give India more freedom in subsidizing and stockpiling food to support farmers and feed its 1.25 billion people. The agreement paves the way for another WTO deal expected to add an estimated $1 trillion to the global economy.
Under the agreement reached Thursday, the US agreed to protect India's food purchase and distribution scheme from legal challenges over exports of surplus grain stocks accumulated in government warehouses.
Western countries have expressed concern that stockpiled food could leak onto global markets and overturn the market.
The pact with Washington also means that India will lift a veto on a global agreement streamlining customs rules. Experts estimate it will add $1 trillion to the world economy as well as 21 million jobs, 18 million of them in developing countries.
READ MORE: India slams door on $1tn WTO deal over customs rules
WTO Director General Roberto Azevedo said the breakthrough was a significant step to getting the global trading system back on track and "potentially a major boost to the WTO."
The previous Indian government signed up in December to the Trade Facilitation Agreement (TFA) for streamlining global trade. The pact was to be implemented by July 2015, but India's new PM, Narendra Modi, refused to ratify it unless the World Trade Organization struck a definitive deal on India's planned massive food subsidy and stockpiling program. Modi linked this decision to the issue of rural poverty in the country, saying it's a necessary measure as it ensures a business relationship between poor farmers and consumers.