Syria asks for free trade zone with Russia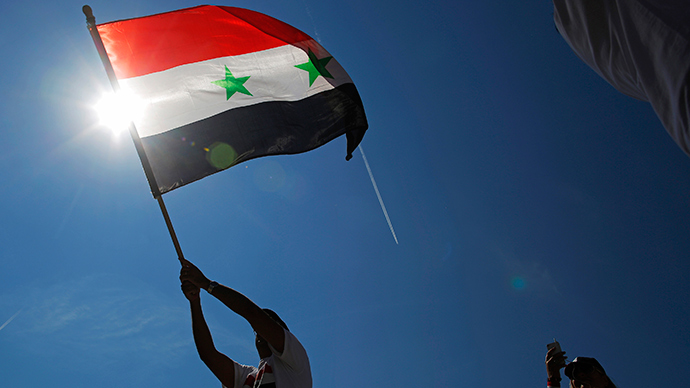 Syria has applied to be part of a free trade zone with Russia. The proposal will be discussed at a Eurasian Economic Commission's (EEC) session, scheduled for December 23.
Russian Deputy Economic Development Minister Aleksey Likhachyov said Friday that Syrian authorities submitted an application earlier in October. He said talks on forming a free trade zone had been held before the war erupted in Syria.
"We have reached agreements in some sectors that are of particular importance for our country. And there are more hidden opportunities that will let us develop further cooperation," Syrian Finance Minister Ismail Ismail said Friday during a session of the Russian-Syrian Intergovernmental Commission in Sochi.
During the meeting the parties discussed bilateral projects in the areas of trade, agriculture and energy, TASS reported.
Russian Deputy Prime Minister Dmitry Rogozin stressed Russia is willing to assist Syria.
"Our government has to provide personal support to all the most important projects that exist in our relationship," he said, noting that this is the case when economic cooperation is vital in the struggle of the Syrian people for their own state and for full control over its national territory.
He believes that the main task today is to "inspire the business of both parties so that it ensured necessary security guarantees and attentive attitude towards those who are willing to come to Syria, and those who are willing to come from Syria to Russia."
Likhachyov said the Eurasian Economic Commission (EEC) session, tentatively planned for December 23, will focus "on non-preferential agreements, where we do not make rates concessions, but actively exchange information and setting up 'green corridors'."
"In this regard the EEC will certainly come up with a proposal on Syria and the President will make a decision," he said. "We speak at the beginning of the talks on preferential terms."
Syria has been going through a civil war since 2011. The fighting between government troops and militants has claimed the lives of more than 100,000 people, with millions having fled the country. According to the UN, the damage inflicted on Syria's economy during the civil war is estimated at more than $140 billion.
You can share this story on social media: