Apple & Beats get into bed for $3bn – Dre to join Mac maker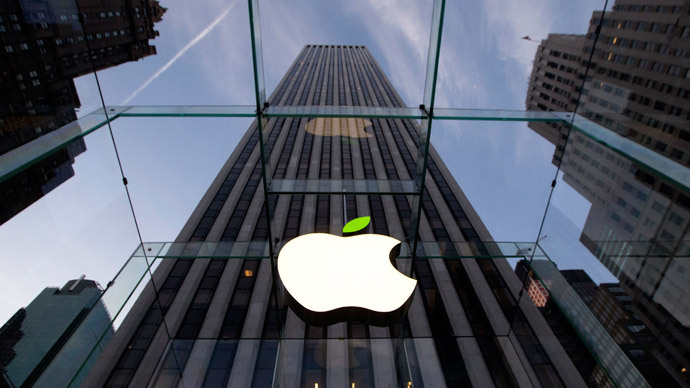 Apple has signed its biggest ever acquisition, paying $3 billion for Beats Music, and Beats Electronics. The deal marks a major shift in Apple's policy of developing streaming technology in-house.
"We've known them a long time," said Apple CEO Tim Cook. "We've gone from dating to going steady . . . now we're getting married."
Under the deal, $2.6 billion will be paid in cash and the remaining $400 million will be invested over time. Apple expects the transaction to close in fiscal Q4/ September 2014, pending regulatory approvals.
"Music is such an important part of all of our lives and holds a special place within our hearts at Apple," said Cook. "That's why we have kept investing in music and are bringing together these extraordinary teams so we can continue to create the most innovative music products and services in the world."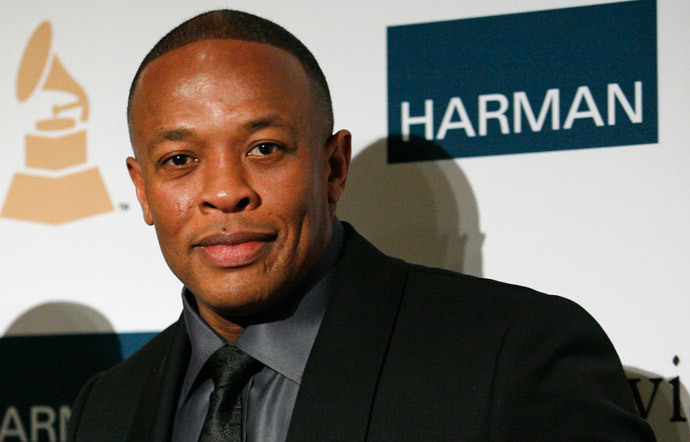 Lucian Grainge, chairman and chief executive of Universal Music Group, the world's largest music company, welcomed the deal saying it was "the most significant platform transformation that we have had for 30 years."
The major part of Beats revenue comes from its speakers and premium-priced headphones, which are beloved by musicians and sports stars. The company's revenue in 2013 was $1.1 billion and keeps growing, having increased by more than 30 percent in the first quarter of 2014, according to the Financial Times.
Beats products are sold at Apple Stores all over the world.
The deal will help Apple recover its position in the music industry, as its global download sales have been falling for the first time in a decade.
"They were starting to lose their edge in the music industry and this makes them the coolest company again," FT quotes Doug Morris, chairman and chief executive of Sony Music.
Before the Beats deal Apple's biggest acquisition was the $400 million purchase of NeXT in 1997. Then the company of Apple's co-founder Steve Jobs was on the brink of bankruptcy.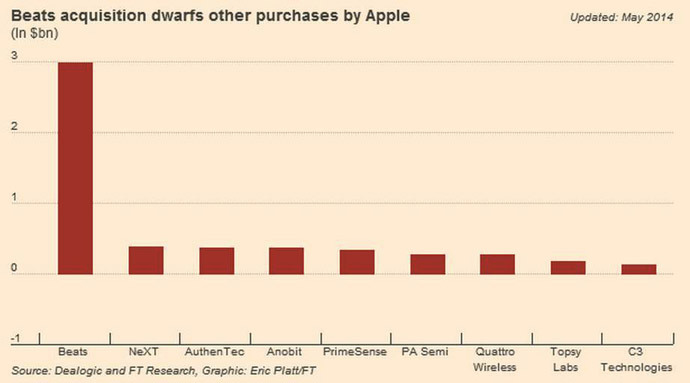 In just five years since launch, Beats has become the brand of choice in the music and sports worlds, and is the market leader in the premium headphone market. Music superstars including Lady Gaga, Lil Wayne and Nicki Minaj have designed their own customized Beats headphones and speakers.
Beats Music is a subscription streaming music service that is focused on providing a personalized music experience through a unique blend of musical preference. Since the launch in January, it attracted 250,000 subscribers and is only available in the US. It looks weak in the shadow of its main rival Spotify, which has 10 million subscribers around the world.