10th CBR cut for 2009 brings refinancing rate to 8.75%
Published time: 25 Dec, 2009 12:58
Edited time: 25 Dec, 2009 16:27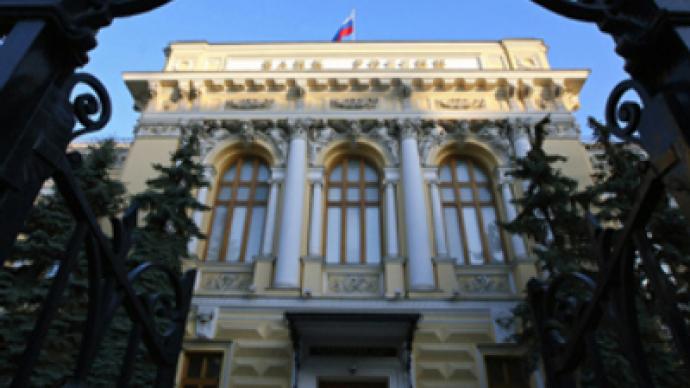 The Central Bank of Russia has announced that the key refinancing rate will be cut for the 10th time since March, bringing it to 8.75%.
The new rate takes effect from December 28 with the Central Bank saying it had been brought about with easing inflationary pressure creating room to slash rates further. December inflation figures have seen a 0.4% rise between December 1 and December 21, giving an annual inflation arte of 9%, compared with nearly 13.5% in 2008, with the Central Bank saying the government forecast for 2010 inflation, of between 6.5% and 7.5%, is realistic.
The bank has also noted that despite the signs of an economic rebound becoming more pronounced, there is still little sign of an upturn in lending, and that a further easing of interest rate will bring this about.
Mark Rubinstein, from IFC Metropol, says the step is relatively minor but will help.

"Generally, that was the right decision. It will definitely influence the overall level of rates in Russia's financial market, but not that much really. Today short term REPO rates are more important."
The Central bank also says the rate cut will help take the sting out of currency specualtio0n with rebounding crude prices adding to Rouble strength. It adds however that it is expecting continued currency volatility.

Danila Levchenko, Chief Economist at Otkrytie FC, believes it will help the economic recovery, and take pressure off the Rouble.
"This is stimulus that Russia's economy currently needs. I think, that it's quite logical and timely and will help the economy to recover. Lowering inflation makes the move reasonable. And, finally, Russia's authorities try to limit carry trade this way. Excessive speculative capital coming into Russia's economy strengthens the Rouble, which hits the exporters dramatically. "