Long way to art: Vatican to get its first pavilion at Venice Biennale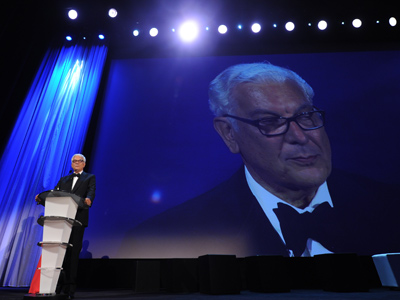 For the first time the Vatican will have its own pavilion at the Venice Biennale art exhibition next year.
The idea was first put forward three years ago in 2009. Since then there has been lots of speculation about what the exhibit would contain.
The Italian La Stampa newspaper said that there would be "less than ten contemporary artists from around the world… their subject matter will be the first 11 chapters of the Book of Genesis." Who those artists are is being kept secret.
"The Holy See wants to choose the best contemporary art and not expose itself to criticism," Antonio Paolucci, the director of the Vatican Museums told The Art Newspaper in 2010.
The Vatican will be joined by several other countries participating for the first time including the Bahamas, Bahrain, Kosovo, Kuwait, the Maldives, Côte d'Ivoire, Nigeria and Paraguay. The Biennale will be curated by Massimiliano Gioni.
Udo Kittelman, the director of the National Gallery in Berlin will become the curator of the Russian pavilion at the Venice Biennale. It's the first time a non-Russian has looked after the Russian pavilion.  Conceptualist artist Vadim Zaharov will be representing Russia.
The 55th Venice Biennale will be held next year starting from June 1st through to November 23.