Paintings stolen in South Africa discovered in cemetery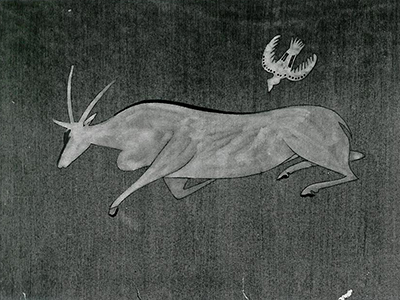 Four out of the five paintings by South African artists stolen from a local museum have been recovered. Police say the art was discovered in a cemetery in the South African coastal city of Port Elizabeth.
Three men stole the art worth a combined $2 million from the Pretoria Art Museum on Sunday. Armed with guns they threatened a security guard and made him help them remove the paintings.
Reports suggested the thieves are not professionals, as they left the most expensive artwork in the museum's collection lying on the sidewalk as it couldn't fit in their getaway car.
The local police located the other four paintings some 1,100 kilometers away from the capital at a public cemetery in Port Elizabeth. They include Irma Stern's Fishing Boats, Maggie Laubser's Cat and Petunias, JH Pierneef's Eland and Bird and Hugo Naude's Hottentot Chief.
One painting by local artist Gerard Sekoto still remains missing. The police say they have yet to arrest the alleged thieves.
Following the heist the Museum in the South African capital had to close its doors to improve the security systems. On the robbery day the museums CCTV cameras were out of order, Pretoria city spokesman Pieter de Necker told AFP.
Maggie Laubser: Cat and Petunias (1936) (Image from www.2010sdafrika.wordpress.com)