'Spain not looting Catalonia': Almodovar joins manifesto slamming separatism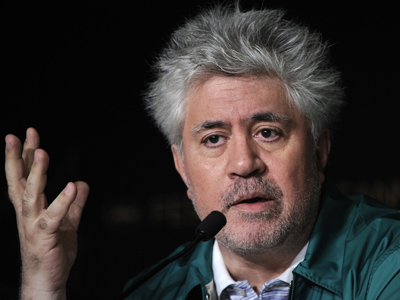 Oscar-winning director, Pedro Almodovar and hundreds of other Spanish intellectuals published a manifesto Sunday slamming Catalonia's push for separatism, and urging the rebellious region to cling to federalism instead.
­"Several hundred intellectuals and professionals have signed a call in favor of federalism in response to the growing secessionism being pushed by… the Catalonia government and other nationalist political forces," the manifesto, published in El Pais, reads.

Catalonia, the richest and still the most indebted region in Spain, has been struggling to overhaul its economic ties with Madrid's central government. Catalans regularly pay $15-20 billion more in tax revenues than they receive in social spending and investment in infrastructure.

Failing to agree on an own tax agency, Catalan regional authorities tabled a "public consultations" initiative to discuss with the region's people whether they should still cling to Spain in such conditions. The move was slammed by Madrid as unconstitutional, as the consultations amounted to a referendum, an exclusive right of the central government. The initiative also provoked a wide discussion amongst the Spanish public.

"The proponents of independence are making their own idea of Spain the sacrificial lamb that bears the burden of every problem," the  group of cultural figureheads said in their Sunday manifesto. They called on the Catalan authorities and nationalistic forces to prevent any social unrest, which might follow their "maximalist approach."

Still, the document signed by national writers, actors, economists and political leaders affirms the region's rights for a fairer funding and more indecency.

"Spain does not loot Catalonia…and is aware of deep national feelings there," says the manifesto. "There are many voices both in the country and the region calling to move forward together."

The northern region, which produces a fifth of the country's GDP, is set to hold early elections to local parliament in November. The new parliament is expected to discuss "public consultations" on sovereignty.

An opinion poll published Sunday in Catalan newspaper, El Periodico, shows 50.9 percent of the region's people are in favor of an independent Catalan state. But the figures fall to 40.1 percent if independence would mean leaving the European Union.

Signatories of the Sunday manifesto hope the Catalan debate will finally turn "national instead of nationalistic."