The Story of Bolshoi's runaway dancer to become a film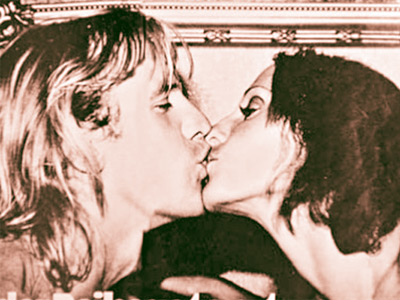 Life in the USSR was too tough for Aleksandr Godunov and his decision to abandon his family and country caused a diplomatic incident between the USSR and the US. Now the life of the Russian-American ballet dancer is to be made into a mini-series.
The principal dancer of the Moscow-based theatre, Godunov joined the Bolshoi ballet troupe in 1971. His repertoire included parts in Swan Lake, Anna Karenina, Don Quixote, Carmen Suite and La Bayadere.
While on tour in New York with the Bolshoi in August 1979 Godunov contacted the US authorities asking for political asylum which was granted.
His wife Lyudmila Vlasova was also traveling with the troupe as a soloist and was put a plane to Moscow. Many believe it was KGB agents who forced her to leave without her husband.
The US State Department stopped the flight just before the take-off suspecting that Vlasova had been forced to leave. American government representatives were ready to give her a US passport; however she refused it and left for Russia. For more than a year Godunov tried to get his wife to return but she refused, and the couple divorced in 1982.
In the USA Godunov joined the American Ballet Theater and danced as a principal until 1982. He was close with another famed US ballet star of Russian origin Mikhail Baryshnikov, who led the ABT, but misunderstanding between them forced Godunov to leave.
Later Godunov performed as a guest star with big-name ballet companies worldwide, and starred in several Hollywood movies.
He died in 1995 aged 45 from alchohol abuse and hepatitis.
Producers Central Partnership plans to focus on the personal life of the runaway dancer and his wife, leaving his professional career aside.
The picture will show the events of the three days while Vlasova's plane to Moscow was awaiting permission for take-off.
Shooting is scheduled to start in April 2013, and is due to be complete by the fall of next year.
The company has not yet revealed the names of actors and director who will be working on the new production.
In 1985 Russian director Sergey Mikaelyan made a picture titled Flight 222 based on the story of Godunov and his wife. Lyudmila Vlasova described the film as "very unsuccessful".