Don't shoot the messenger: US jeweler marries engagement rings with rifles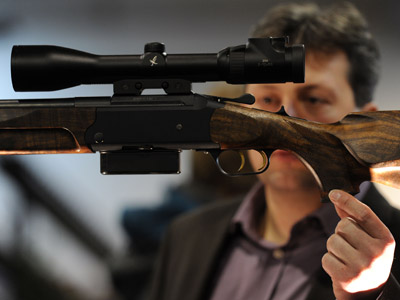 If diamonds are a girl's best friend, why can't rifles be her mates' most needed companion? An American jeweler is offering a free rifle to husbands-to-be who spend $1,999 on an engagement ring.
­Jeweler Harold van Beek told KCRG near Cedar Rapids that he wanted to "do something for the boy who doesn't like to hunt for diamonds but likes to hunt for deer."

The deal at Jewelry By Harold in North Liberty, near Iowa City, starts later this week and is scheduled to run through the end of October, AP reported.

The rifle offer is subject to Iowa laws on gun ownership. Those barred include felons and addicts.