Playboy reveals "Laura"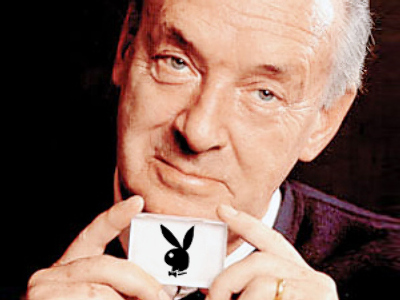 An extract from the last, unfinished novel by Russian-American writer Vladimir Nabokov "The Original of Laura" will appear for the first time-ever in the American issue of Playboy magazine.
Shortly before his death Nabokov, the bilingual author of "Lolita", instructed his relatives, wife Vera and son Dmitry, to get rid of "The Original of Laura" manuscript. However, it never happened as both failed to follow the writer's guidelines and destroy Nabokov's work.
The rough copy of the novel has been stored for nearly three decades on index cards kept at a Swiss bank strongbox. Last year, 75-year-old Dmitry finally allowed his father's literary agent to publish the novel.
According to the New York Observer, a one-and-a-half page extract from the unfinished novel will first come out in the December issue of Playboy. It will be available on November 10 – just a week prior to the novel's wide release in US bookshops.
Some say it's only natural for an extract from "Laura" to first appear in Playboy. Nabokov's name had appeared in the sexy magazine several times. In 1964 the writer gave an extensive interview to the magazine. Five years later, pieces from his novel "Hell" were published in "Playboy" whose owner, Hugh Hefner, was an admirer of Nabokov.