Archaeologist claims Jesus was born in another Bethlehem, real site of Nativity mistaken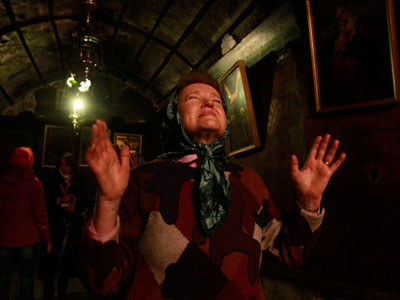 Bethlehem is a place on the West Bank south of Jerusalem commonly known as the "cradle of Christianity". An Israeli archaeologist claims that Christians are celebrating the birth of Jesus at the wrong address.
­According to archaeologist Aviram Oshri with the Israel Antiquities Authority, Jesus was born in a distant hillside village in northern Israel, in Bethlehem of the Galilee. The village is only 7 kilometers from Jesus's childhood home, Nazareth.

"I think the genuine site of the Nativity is here, rather than the well-known site near Jerusalem," Aviram Oshri told The Times.

The archaeologist believes the real site of the Nativity has been mistaken for centuries.

"Bethlehem in the Galilee was inhabited by Jews at the time of Jesus, whereas the other Bethlehem? There is no evidence that it was a living site, an inhabited area in the first century," Oshri told the newspaper.

The Israeli archaeologist claims to have found evidence of Jewish purification rituals taking place in Bethlehem of the Galilee at the time when Mary gave birth to Jesus.

"It makes much more sense that Mary rode on a donkey, while she was at the end of the pregnancy, from Nazareth to Bethlehem of the Galilee which is only 7 kilometers rather then the other Bethlehem which is 150 kilometers," NPR is quoting Oshri as saying.

There is proof, according to the archaeologist, that what Israelis call Judea – the other Bethlehem in the West Bank – was not even inhabited when Jesus was born.