Madonna exploits 'Pussy Riot' name in t-shirts available in her online store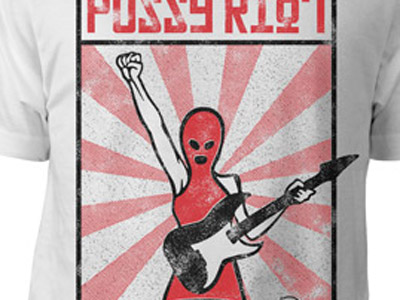 The 'Material Girl' Madonna has put on the market t-shirts with a 'Pussy Riot' inscription. The pop diva set an example herself when she emblazoned the name of the jailed Russian punk band on her back while performing 'Like a Virgin' in Moscow.
­The t-shirts dedicated to the jailed Russian punk band are available at Madonna's official online store, and symbolically come in the color white.  Priced at $19.95, the shirts have the 'Pussy Riot' inscription on the front.

Earlier this year, during her performance at Moscow's Olympiysky Center, Madonna put on a balaclava mask and called for the three jailed members of the band to be set free.

Calling all the girls by their names, Madonna said that they were paying too high a price for what they had done. She also noted that she wanted peace, freedom and talent to reign in the world. Her Russian fans greeted her speech with a wave of applause.

The three members of the feminist punk group were arrested after they stormed the Christ the Savior Cathedral, where they performed a profanity-laden 'punk prayer.' The trio were sentenced to two years in a medium-security prison for hooliganism motivated by religious hatred.

The women insisted they never intended to offend people's religious sensibilities; one of them was released on probation after successfully appealing her conviction.
Image from madonna.fanfire.com