Ciccone vs Corleone: Madonna sued over use of Marlon Brando image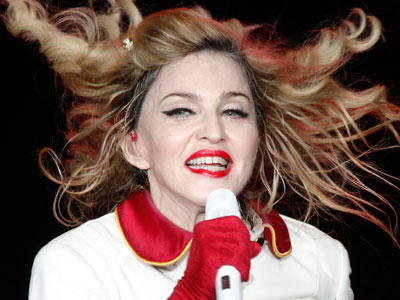 Madonna may be a fan of The Godfather star Marlon Brando, but her love isn't innocent enough. The owners of Brando's trademark rights have alleged that the songstress has been using the actor's image on tour without permission.
­Brando Enterprises has reportedly filed a lawsuit in the US District Court in Central California against the singer, TheWrap.com informed. The company has accused the Material Girl of using Brando's image on her MDNA tour without legal permission.
Madonna's managers allegedly turned to Brand Sense Partners representing Brando Enterprises for licensing the actor's image for her Super Bowl half-time performance this year, and were granted the rights for onetime use only.

When discussing similar permission for the MDNA tour, the two parties failed to agree on fees. It hasn't stopped Madonna from using Brando's image on the tour anyway, however.
According to TheWrap.com, Brando Enterprises is seeking general and special damages, along with revenues and profits received as a result of using Apocalypse Now star's image, treble damages, statutory damages, and attorney's fees and costs. They also want an injunction barring Madonna from using Brando's image in the future.