Louvre museum short $1mln in bid to acquire treasured 'Synagogue' statuettes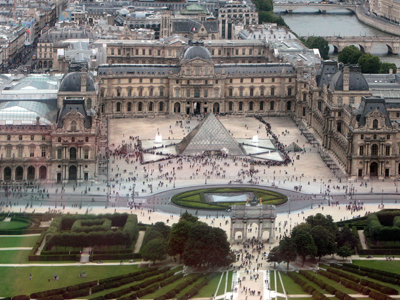 The Louvre in Paris is launching an appeal for one million dollars to help purchase the two medieval ivory statuettes it lacks to complete its "Descent from the Cross" collection.
­The statuettes of Saint John and the "Allegory of the Synagogue" were in the private collection of an engineer whose grandson is finally offering them for sale.

"We were losing hope of finding them," director Henri Loyrette told AFP. "Then one day, a private collector took them out of a bag in my office. He'd come to offer them for sale. It was a revelation," he added describing the pair as "a great masterpiece of French Gothic art."

Two ivory's sculptures presented as part of a large fundraising operation called "Tous Mécènes" (AFP Photo / Jacques Demarthon)
­The total price asked by the private owner is over $3.3 million, of which the Friends of the Louvre Society have reportedly raised half. Art insurer Axa Art earmarks $650,000.

The Louvre has a first option to acquire the 20 centimetres tall statuettes classified as national treasures. The museum has until the end of January to raise the money needed.