Magnified by Lens: The Louvre's new branch to open in former mining town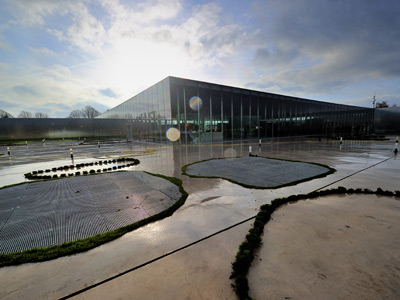 A former mining town in Northern France is to become a "home away from home" for the Louvre, as the Paris museum is opening its new headquarters in the town of Lens, about an hour by train from the capital.
­To mark the occasion, Leonardo Da Vinci's newly restored masterpiece "The Virgin and Child with Saint Anne" will leave the Louvre for the first time in two centuries to spend three months at the new site in the Nord-Pas-De-Calais region

For its first five years, the museum's 125-metre central gallery will showcase 200 works from Antiquity to 1850, masterpieces by Delacroix and Raphael among them, offering a walk through the history of the Louvre, AFP reported.
Picture of the stock room of the Louvre-Lens Museum (AFP Photo / Philippe Huguen)
­According to the Louvre-Lens' director, the challenge is to attract up to 700,000 visitors during the first year, and at least half a million per year afterwards, as compared to nine million annual visitors for the Louvre itself.

"We recognize that it is not easy," the Louvre's director Henri Loyrette told AFP. "When we started with the project the words Louvre and Lens just didn't fit together – a great Parisian institution and a town ravaged by war and industrial crisis."

"Two things would spell failure in my eyes,"Loyrette added. "The first would be if the population don't take ownership of the museum. The second would be if the Louvre's existing visitors don't go."

President Francois Hollande will cut the ribbon on the €150 million Japanese-designed museum on Tuesday, and will open to the public on December 12.