Lolita's notes revealed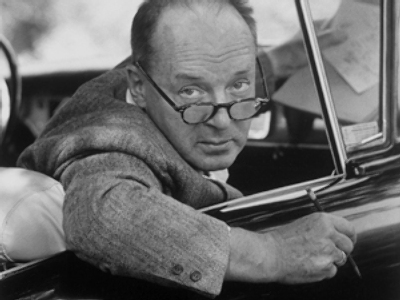 An archive of works by celebrated Russian-American novelist and poet Vladimir Nabokov has been unveiled at the Library of Congress in Washington, DC.
The Nabokov Papers are now available on 13 reels of microfilm at the Library's Manuscript Division Reading Room.
The archive is said to be of important value to Nabokov scholars around the world, covering 56 years of his creative legacy starting from the year 1918.
The bilingual author of "Lolita" handed over some of his papers to the largest library in the world in 1959 under the condition that researchers will get access to them no earlier than 50 years later.
The collection has been divided into several parts in order to make it easier for linguists to work on and focuses on his work as a translator, literary critic, novelist and poet, as well as Nabokov's commentaries and notes for his famous American novels "Lolita", "Pale Fire", and "The Real Life of Sebastian Knight".