­Mock 'Hobbit' film shelved by court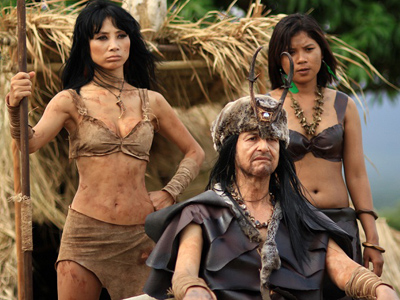 Days before one of the most anticipated films of the year, Peter Jackson's "The Hobbit" hits the US silver screen, a US District Court in California issued a temporary halt on a parody being released.
The Global Asylum production company, making parodies to popular blockbuster titles, previously produced "Transmorphers" mocking the hit film 'Transformers. Now it is ready to release its Age of Hobbits.
According to Variety, "Age of the Hobbits," a parody to "The Hobbit: An unexpected Journey" was set to go on sale on DVD, Blu-Ray and online platforms starting from December 11. Warner Bros., New Line MGM and producer Saul Zaentz – the studios behind "The Hobbit" franchise filed a legal case with a California court asking to prevent the release of the parody.
The judge decided that the release may cause confusion and misunderstanding and ruled that the release of the parody should be suspended.
Global Asylum claimed that their production was not aiming to steal publicity and boost profits from the release of the original Hobbit. The company also argued that instead of bringing harm to the makers and distributors of The Hobbit: An Unexpected Journey, they in fact promote the original film.
Based on his ruling though, the judge disagreed.  
The first of Peter Jackson's Hobbit films, opens in US theaters on December 14.
The world premiere of the first movie in a planned $500 million grossing trilogy, was held in New Zealand's Wellington on November 28.