­Hermitage cleared of extremism claims, British artists refuse to come back to Russia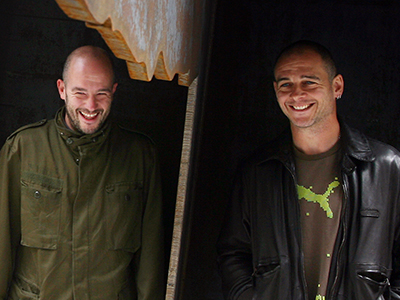 An investigation of claims of extremism against an exhibit by British artists Jake and Dinos Chapman at the Hermitage in St Petersbug has revealed nothing unlawful. In response to the legal inquiry the artists said they would never return to Russia.
Last week St.Petersburg's prosecutors reported to have received 130 complaints from visitors, saying Chapmans' display End of Fun insults their religious feelings. Most complaints referred to an exhibit featuring a crucified Ronald McDonald and a Teddy bear, the head of the museum Mikhail Piotrovsky said in a statement on December 7. 
The Museum director dubbed this "a cultural degradation of society," adding that nobody can interfere in the museum's artistic policy and "dictate rules [to the museum]."
The British artists, whose intention was never to hurt anyone's feelings with their work, offered their "extreme apology" to those offended and added that they will never come back to Russia, AFP reports.
"We are extremely sorry to hear that some viewers of the End of Fun at the Hermitage were extremely upset," the statement said. "We hope that the state prosecutor appointed to investigate accusations of extremism can accept our extreme apologies. P.S. Note to selves: remember, forget Russia."
The End of Fun display opened at the Hermitage in late October as part of the museum's initiative to introduce contemporary art. The exhibit's central work is an installation with nine glass boxes inside which small figurines are featured in scenes of extreme violence. The show will be on through mid January 2013.
A call to condemn the exhibition and a step-by-step manual on how to submit an official complaint to the prosecutor's office was published on the Otdelny Division website.