Hemingway: A Farewell to the KGB?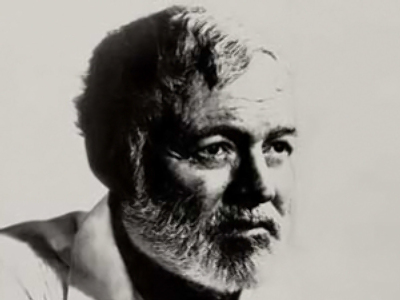 Author of "For Whom the Bell Tolls", Nobel prize-winning American novelist Ernest Hemingway was allegedly on the list of Soviet KGB agents in America back in the 1940s.
This is according to authors of a book entitled "Spies: The Rise and Fall of the KGB in America" recently published by Yale University Press.
The book is written by John Earl Haynes, Harvey Klehr and former KGB officer and espionage historian Alexander Vassiliev, who had access to secret archives in the nineties. Vassiliev moved from Moscow to London in 1996, and has lived there ever since.
Vassiliev, a professional journalist, claims that the 42-year-old Hemingway was recruited under the cover name "Argo" in 1941 and cooperated with Soviet agents whom he met in Havana and London. However, as Guardian writes, quoting Vassiliev, Hemingway failed to "give us any political information" and was never "verified in practical work", so any contacts with him were later breached.
A number of "top secret" documents have been declassified recently in Russia due to end of their terms of limitation, though no information concerning Hemingway's possible relation to KGB has been unveiled yet.
Hemingway who started writing under the pen name of Peter Jackson, has been praised by several generations of his admirers in the Soviet Union and Russia. His Soviet fans fell for the author of "Winner Take Nothing", and he was said to be good friends with Fidel Castro.
Hemingway was once quoted as saying that his aim was to put down on paper in the simplest way what he saw and felt.
Yet it wasn't just Hemingway's style of writing that appealed to millions of his fans in Russia and overseas, but also his image of a big fellow with sad eyes and a freedom-loving spirit.
He was often photographed aboard his famous yacht the "Pilar", and was a dedicated fisherman like many men in Russia.
Throughout his entire life, Hemingway stayed true to his penchant for strong alcohol, namely Cuban rum, and pretty women. He often described his love affairs in his novels, such as "A Farewell to Arms", perhaps his most famous and favorite work in Russia.
Like a number of other members of his family, Hemingway committed suicide. The death of the charismatic writer in 1961 came as a shock to his fans worldwide.