Solid gold sculpture worth $800,000 stolen from Christie's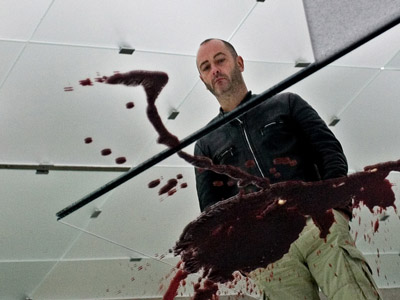 A sculpture by Turner Prize winner Douglas Gordon made of solid gold has been stolen from the Christie's auction house.
The artwork titled the Left Hand and Right Hand Have Left One Another worth around $800,000 belonged to the artist whose works are owned by the world's top contemporary art museums including the Tate and New York's Museum of Modern Art.
According to the Guardian newspaper the artist fears the sculpture was stolen for the value of the gold which is estimated at some $400,000.
"I don't think this is an art theft," Gordon told the Guardian. "I'm pretty sure it has been melted down."
Gordon said he was irritated that Christie's confirmed the artwork had been stolen only after he learnt about it elsewhere. While he first heard of the matter last week, Christie's informed him 16 days after the crime was reported to the police.
"It is like someone borrowing your car, and then you finding out from a neighbour that it has been crashed," he said. "It looks like I am the last person in the chain to know."
Scotland Yard is now investigating the theft of the artwork.
"This matter is under investigation and we are in contact with all parties involved. We cannot comment further," a Christies's spokesman is quoted by the Guardian as saying, adding that Gordon's gallery had been informed right away.