Pianist's 'atheist' Tweet could spell jail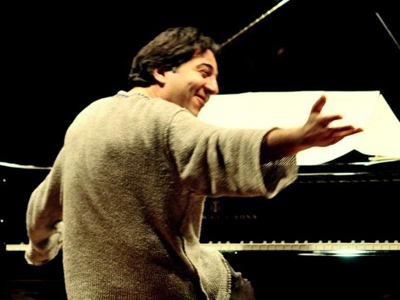 Award-winning Turkish pianist and composer Fazil Say says he is forced to flee his native country to avoid jail after Tweeting that he is an atheist. Say has been accused of "insulting religious values" – an offense which can mean a year in jail.
­Although officially a secular country, Turkey has strict laws governing religious offenses.
Say came under fire after declaring on Twitter that he does not believe in God.

"I am an atheist and proud to have said it loud and clear," Say insists.

One member of the ruling AKP party however, Samil Tayyar, even called Say a "son of a whore".

"When I said that I was an atheist, everyone insulted me and the legal authorities jumped on everything that I wrote on Twitter. I am perhaps the first person anywhere in the world to be the object of a judicial inquiry for declaring that they are an atheist," the musician told the Hurriyet daily.

The 42-year-old now says he will flee to Japan to escape prison.

Say, who has performed with some of the world's leading orchestras including New York, Israel and the St. Petersburg Philharmonic, is also a culture ambassador for the European Union.