­Bite this: Elvis jaws up for sale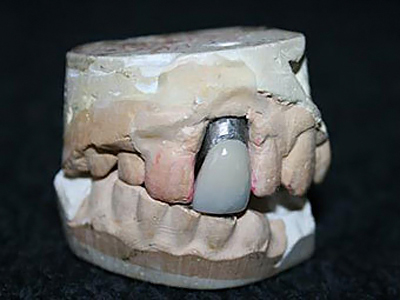 Buying someone's mouth mould does not sound like a salubrious pastime, but things are different if it belonged to the King of Rock'n'Roll. Omega Auctions is set to sell a mould of Elvis Presley's maw, and expects to fetch a jaw-dropping $16,000.
Dentist Henry Weiss, who did all Presley's dental work up until 1971, made the mould and kept it for all these years. He also prepared a porcelain crown for one of the singer's front teeth, as Presley cracked his old one on a microphone while performing in Las Vegas in 1971.
The unusual lot has already received an appropriate nickname – the King's Crown.
Omega Auctions believe the odd items will score much interest among the star's fans. Besides, according to the auction house's statement, the plaster mould with porcelain tooth crown is the only one in existence.
The lot comes with five letters of authenticity from the dentist's wife and sons, and Presley's road manager Joe Esposito.
The London auction is scheduled for February 25.