Actor Daniel Day-Lewis donates his father's poetry archive to Oxford University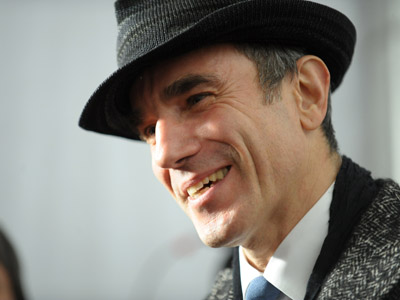 Oscar-winning actor Daniel Day-Lewis has donated papers belonging to his father, Anglo-Irish poet and novelist Cecil Day-Lewis, to Oxford University. Rare letters from actor John Gielgud and poet W.H. Auden are among them.
­The 55-year-old star of Steven Spielberg's new movie 'Lincoln' said he was thrilled that his father's papers would be housed at Oxford's Bodleian Library and would be accessible to students and researchers, AP reported.

The archive fills 54 boxes, including early drafts of Cecil Day-Lewis' work, as well as correspondence with some of the 20th Century most renowned poets.

The author of "Word over All" studied classics and later became poetry professor at Oxford. In 1968 he was appointed British Poet Laureate. Cecil Day-Lewis also made his name as the author of mystery novels written under the pen name of Nicholas Blake. His detective novel, "A Question of Proof", revolved around an amateur investigator named Nigel Strangeways, and was followed by nineteen more crime novels.