Beauty of a word: calligraphy masterpieces in Moscow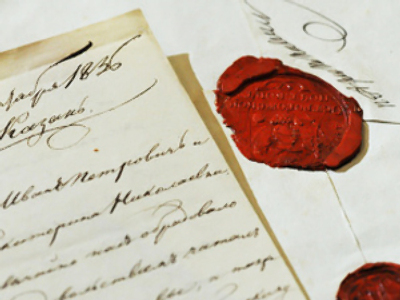 The unique hand-written Constitution of Russia, sacred mantra from Germany, "Calligraphy on fly's wing" from Thailand and other masterpieces will be displayed at the world's largest exhibition of calligraphy in Moscow.
The exhibition by the Modern Museum of Calligraphy will acquaint visitors with works of world famous authors from over 30 countries, including Russia, Ukraine, Israel, Italy, France, Germany, the USA, Japan, China, Iran, Brazil, Belarus and others.
Among the exhibits – a masterpiece of sacred calligraphy – the Tsar-Mezuzah (the world's largest Mezuzah – a monumental art work of the Judaic sacred script entered in the Guinness Book of Records), written on parchment by the well-known calligrapher from Jerusalem, Avraham-Hersh Borshevsky.
Among other eye-capturing works are the sketch of the illustrated hand-written Russian hymn (a gift to President Dmitry Medvedev from the Italian Prime Minister Silvio Berlusconi), calligraphic carpets from Tunis and many more.
The exhibition will be open from October 14 till November 14 in Moscow's Sokolniki park pavilions.