The Beatles criticised for sandwiching drug references in songs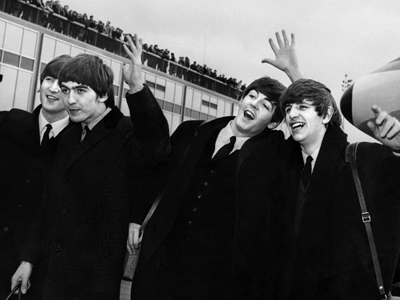 The Beatles have often been accused of stuffing drug references into their lyrics. Now, Russia's chief expert in drug abuse has announced he is holding the Fab Four responsible for promoting drugs across the world back in the 1960s.
­"After The Beatles had gone to expand their conscious in Indian ashrams they succeeded in implementing this idea – to change one's mental state with drugs – into people's minds," Evgeny Bryun told Interfax news agency.

Among The Beatles' songs allegedly containing possible drug allusions is "Lucy in the Sky with Diamonds" written by John Lennon and recorded in 1967. Some maintain, the very title of the song could be a reference to the drug LSD, due to the initials taken from the song's title.

"Doctor Robert", co-written by John Lennon and Paul McCartney, is allegedly awash with drug references. One of the most striking and obvious being that drug dealers are often called "doctors."

Some claimed that "Happiness is a Warm Gun" – another hit written by John Lennon – was a metaphor for a syringe loaded with heroin. "I need a fix, 'cuz I'm going down / Down to the bits I left uptown."