­Long lost Baroque painting to return to Germany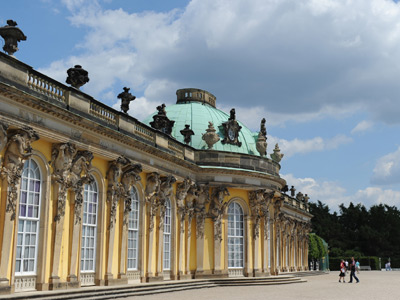 A Baroque painting from the collection that belonged to Frederick the Great of Prussia is to return to Germany after 70 years. The artwork was stolen by a Red Army officer and disappeared into the Soviet Union during the World War II.
The painting featuring John the Baptist once belonged to the collection of the Prussian King Frederick the Great, Bloomberg reports. It is a copy of a Peter Paul Rubens 1624-1625 work, which had been lost.
The painting re-emerged when a private seller took it to auction in the US. Having learnt about the artwork's background, he agreed to return it.
The contemporaneous copy of Peter Paul Rubens is also important for Rubens researchers, as according to Hartmut Dorgerloh, the director of the Foundation for Prussian Palaces and Gardens, "this version of the painting was only known through a black-and- white photograph for the past 60 years."
The painting will be handed over to Germany on July 11 at the Sanssouci Palace in Potsdam by the US ambassador to Germany, Philip D. Murphy.
According to the Foundation for Prussian Palaces and Gardens there are some 4000 paintings from Sanssouci and other historic sites still missing after World War II.