­Malaysia shuns Badu over 'Allah' body art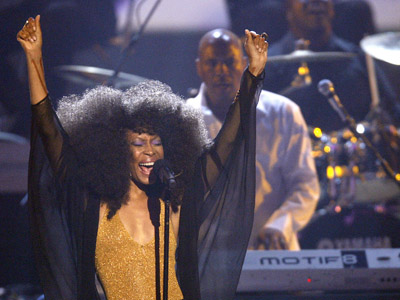 A concert in Malaysia by American soul diva Erykah Badu has been cancelled over a photo of the singer in a local newspaper. In the picture, Badu is shown with body art of the Arabic word for "Allah."
The gig, which was scheduled to take place Wednesday in Kuala Lumpur, was cancelled after local English-language newspaper The Star published the unfortunate photo of the singer in a preview story.
Local Information Minister Rais Yatim wrote on his Twitter feed that that the concert was cancelled because it insulted the "religious sensitivities and cultural values" of Malaysia, where the majority of the population is Muslim.
"Our religion does not even permit the name of Allah to be brought into the bathroom, let alone be used as a tattoo," Mashitah Ibrahim of the Prime Minister's Office is quoted by the New Straits Times as saying.
The Star has already apologized to the Muslims of Malaysia, saying the picture was published with no intention to insult Islamic values.