Bad Santa sings of Atheist Xmas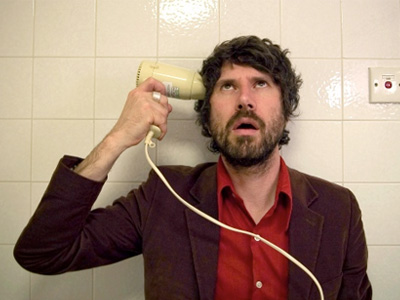 Christmas can be merry or a bit of a chore, but hardly anyone sees it "through the semi-melted eyes of a nuclear holocaust survivor". The Super Furry Animals frontman has a bunch of alternative ideas to celebrate a proper "Post Apocalypse Christmas".
­Gruff Rhys' new album, aptly entitled Atheist Xmas,  is due to be released less than a week before Noel – just in time for his fans to be in tune with the Welsh musician, singing about depression and suicide.
The next EP from the man behind Hotel Shampoo will feature three tracks whose titles speak for themselves: "At the End of the Line", "Slashed Wrists This Christmas" and "Post Apocalypse Christmas".
The creator of Atheist Xmas has already provoked a storm of angry comments from Internet users, with some saying the Super Furry Animals frontman "sounds like a loser", while others accuse Rhys of "emulating Madonna" with her "genius for creating controversy in order to get attention."