­Germans and Brits to make Assange movie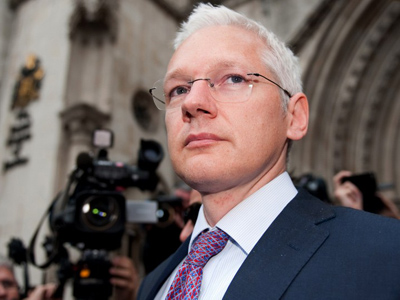 German and British filmmakers have teamed to turn the life of 'the man who leaked the world' into a romantic comedy. The shooting of the film about WikiLeaks founder Julian Assange is due to start next summer. A director from a Russian family is engaged i
Cyril Tuschi, German director of Russian descent known for his documentary on imprisoned Russian oligarch Mikhail Khodorkovsky, has been working on the script together with British writer Michael Gaster. 
Reports say the movie may be released under the title Leaks — Three Dates With Harry Harrison. The story of the film will evolve around three fictional romantic internet dates, when the main character (Assange) uses the name of Harry Harrison.
"Cyril came up with the fact that Assange had been involved in internet dating using the screen name of Harry Harrison. So, the film recounts three dates with Harry Harrison taking place in 2010. One date is in Iceland when he was establishing an organisation that would change journalism, democracy and the internet," News.com.au quoted Tuschi's producing partners, Jan Kruger and Rene Romert as saying.
No decision has been made so far on who will play Assange in the film. Producers say that it will be either a British or an Australian actor.